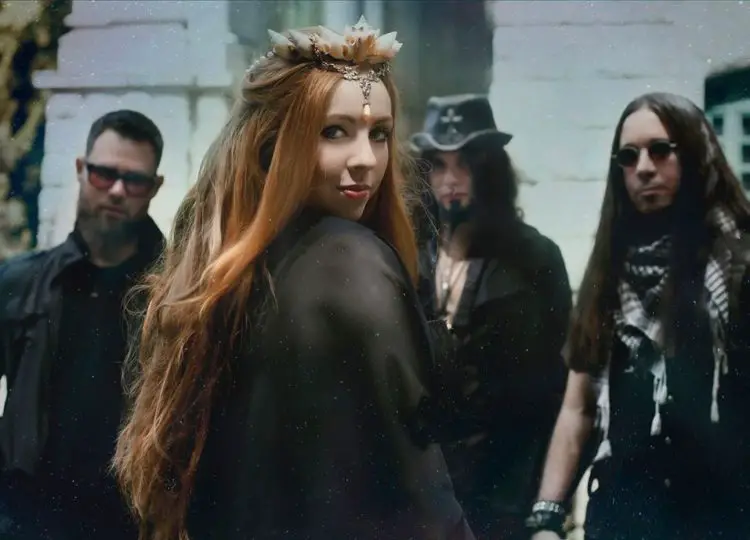 Considered one of the most important metal bands of Brazil, LYRIA recently released the album "Immersion", which marks a new phase in its career. The record brings 11 tracks about overcoming obstacles, addressing topics such as autism, anxiety and depression. The work succeeds the successful "Catharsis" (2014), which led the band to conquer fans in various parts of the world. "Immersion" is already available on major streaming platforms.
"The album retains the same theme as 'Catharsis', a kind of more mature and dense continuation of the first album. The songs of this work include different influences, from folk, traditional metal and even lyrical singing," analyzes Aline Happ, vocalist of LYRIA, about the creative conception.
Much more than mere immersion in the decision to make independent music, the current work consolidates the growth of a project that surpasses 60 thousand Facebook fans and came to life thanks to a crowdfunding campaign. During the collective financing, the band surpassed the $11,500 required for the production of the "Immersion" album and the "Hard To Believe" music video, and raised $13,000.
LYRIA is the mix of Aline Happ's powerful and refined voice, with the weight of the riffs from Rod Wolf's guitar, Thiago Zig's energetic bass and Thiago Mateu's drums. Currently, the group is on national tour, having performed shows with crowded house in brazilian capitals, like Rio de Janeiro and São Paulo.
The music video "Hard to Believe" already surpasses 85 thousand views and counted with the direction and cinematography of Vinicius Hozara, in addition to the production by CS Music Videos. The script was written by the band itself.
The album was produced, mixed and mastered by Celo Oliveira, at Kolera Home Studio. All tracks were written by Aline Happ, Rod Wolf and Thiago Zig and all lyrics by Aline Happ and Patrick Happ, except "Let me be me", only by Aline Happ. The cover art and the design of the booklet are from Aline Happ. Cover photo by Roberta Guido, except cover photo by Patrick Happ and back cover photo by Aline Happ. It is possible to buy the official merchandise of the band in the online store.