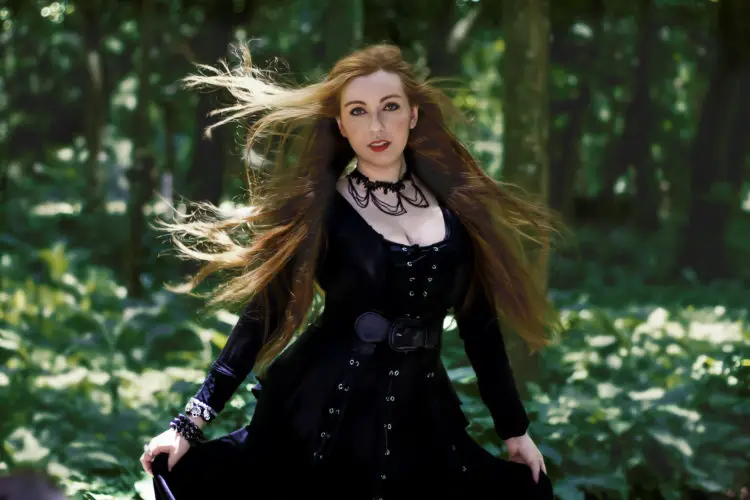 Lyria's Aline Happ has talked to us at Metal Addicts (read the full interview here) and kindly responded to our many questions. Among the things we talked about were social media, where Lyria have conquered a great presence, and the role Symphonic Metal is playing to attract fans from other genres due to being near a pop approach. Take a look:
Metal Addicts – We're living times that the social media are very important to our lives. Lyria are a band with a huge presence on social media. Who's responsible for it? How can Metal bands get better results with social media?

Aline Happ – Because of social media, Lyria have been growing a lot. We have fans from different parts of the world interacting with us and among Lyria Army community. I think it is very important to be in contact with our fans, they need to know we are always working in something new for them. We also enjoy a lot this proximity with our fans and I believe it is also a differential in the end. My husband and I take care of the social media and we also have a PR Agent. All bands should be closer to their fans if they want a real and fast feedback.
About the role Symphonic Metal bands are playing to attract fans from other genres:
Metal Addicts – In our review, I told that Lyria, and symphonic bands, play an important role in Metal music which is to fill in the blanks of those fans who are in the borders of pop and Metal. Years ago this gap was filled by bands like Bon Jovi, Ratt, and others. From where I'm standing everybody deserves a place under the Sun. Don't you agree? How do you see it?

Aline Happ – I agree. It is funny that we have many fans that weren't familiar to metal or Symphonic Metal, but they love Lyria.  Maybe because we mix different elements from other music styles too. And sure, if you do a great work, with all your heart, and promote it to the right people you will have success.  It is hard, it takes time, but you will eventually find your place. Sometimes, I see some people thinking about it as a kind of competition, but I believe there is enough room for everyone, just be yourself and write music with your heart, don't try to copy a band and everything they do, you need to be sincere to yourself and to the fans. People may have some favorite bands, but you can like and listen to as many bands you want to.  If we have more people listening to metal and rock, more people can come to us.
Watch "Hard to Believe" official video here: