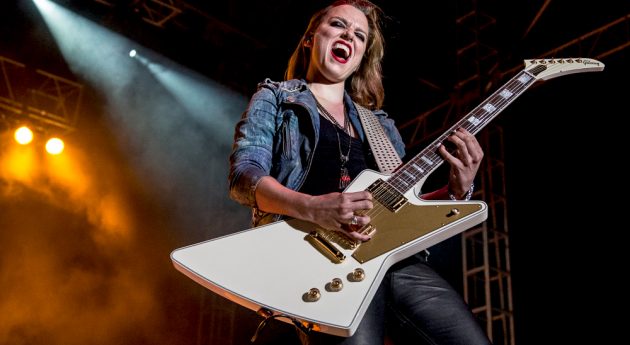 In a recent interview with 93.3 WMMR, HALESTORM's Lzzy Hale was asked for her thoughts on the hologram of late Ronnie James Dio.
She said: "All of my friends are split down the middle with this. The tried-and-true person in me is, like, 'Ah, screw this hologram. It's a fake Dio.'
"But at the same time, to introduce your music to a whole new generation and an audience, and maybe people get to experience the gift that he bestowed on the world, that didn't get to see him when he was alive, that's kind of cool too.
"I think I would err on the side of as long as his family is cool with it and his wife thinks it's something that Ronnie would have wanted, then cool – I'm down with it."