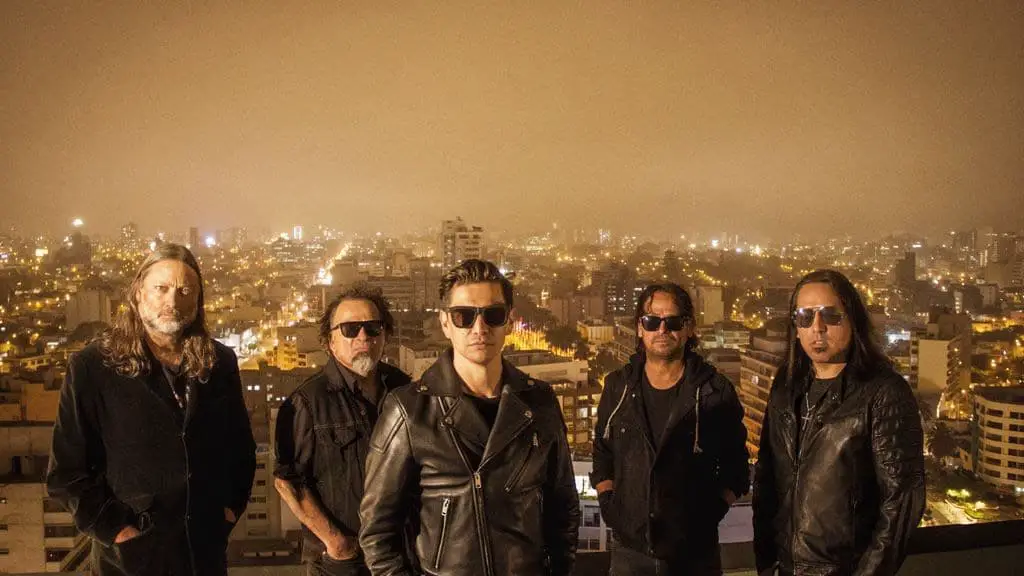 M.A.S.A.C.R.E – Omar Pizarro (Lead singer), Coqui de Tramontana (guitars), Martín Tuesta (guitars), Miguel Tuesta (bass) y Hans Menacho (drums) – have released their official video clip for "Brutalidad," one of the most classic songs from their album Demoledor, a key and well known record in Latin- American Metal.
M.A.S.A.C.R.E, whom acronyms stand for (Metal Avanzando Siempre Ante Cualquier Rechazo Existente) roughly and literally translated as "Metal Going Forward Always Against Any Existing Rejection", have returned to the stages in 2021, but this time meeting up again with Omar Pizarro, who has been part of the band between 2000 and 2006 having two official shows during that same year, from which the festival Demoledor Fest has been noteworthy of M.A.S.A.C.R.E's anniversary celebration for their Demoledor Album, an undeniable classic within Peruvian Metal.
The "Brutalidad" video clip filming was taken place in Lima, taking advantage of Pizarro's short but worthy visit to Peru, who currently lives in Spain. With a simple but yet powerful focus on the video clip's visual aspect, this new version of "Brutalidad", has Jacob Hansen (ARCH ENEMY, AMARANTHE, VOLBEAT, EPICA, DELAIN), who from Hansen Studios, in Denmark, has taken charge of the mix and master of the single.
Coqui de Tramontana – guitarist and also one of the founding members from M.A.S.A.C.R.E shared: "This new production has been done out of the urge of being able to record with Omar during one of he's visits to Lima. "Brutalidad" and "En el Infierno" where the chosen ones and it took us a couple of days to setup, record and edit before leaving all in Jacob Hansen's hands, under Omar's recommendations and the result has caused an impact due to such potential and elegancy and the same time… pure European school".