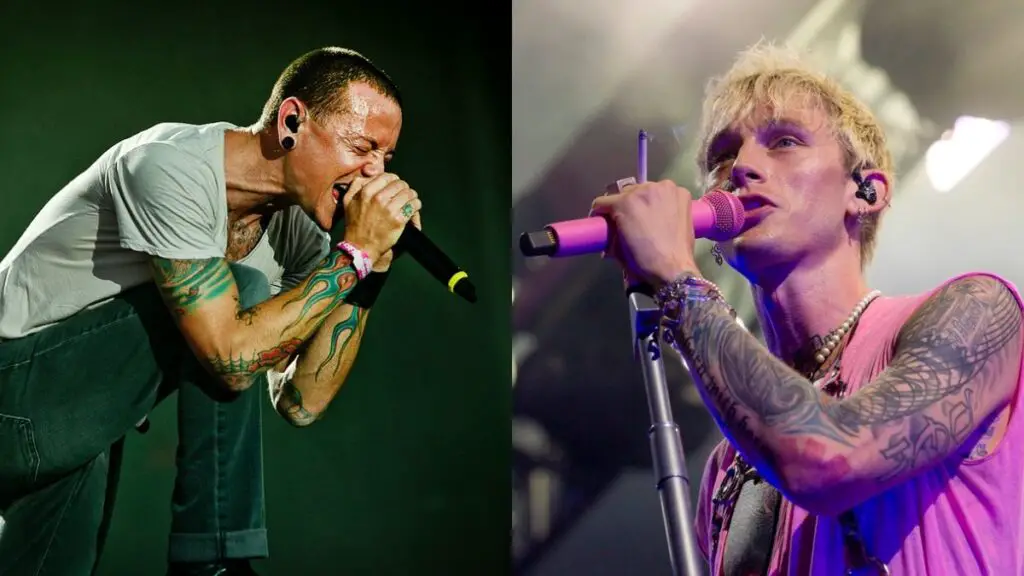 During his recent concert at OVO Arena Wembley in London, Machine Gun Kelly paid tribute to late LINKIN PARK frontman Chester Bennington.
Kelly performed with LINKIN PARK in Poland just one month before Bennington's death in 2017, and was set to support the band on the North American leg of their "One More Light" world tour — which was ultimately cancelled due to the tragedy.
"We had a tour that we were about to start and three days before we started that tour, Chester passed away," Kelly told the audience. "The last time I saw him was here in Europe, so I encourage you, because life is short, to go live this life. I know it's hard, man. I know this sh*t is f**king hard. But nights like tonight make life worth it."
Bennington first gained prominence as a vocalist following the release of LINKIN PARK's debut album Hybrid Theory (2000), which was a worldwide commercial success. The album was certified Diamond by the Recording Industry Association of America in 2005, making it the best-selling debut album of the decade, as well as one of the few albums ever to achieve that many sales. LINKIN PARK's following studio albums, from Meteora (2003) to One More Light (2017), continued the band's success.