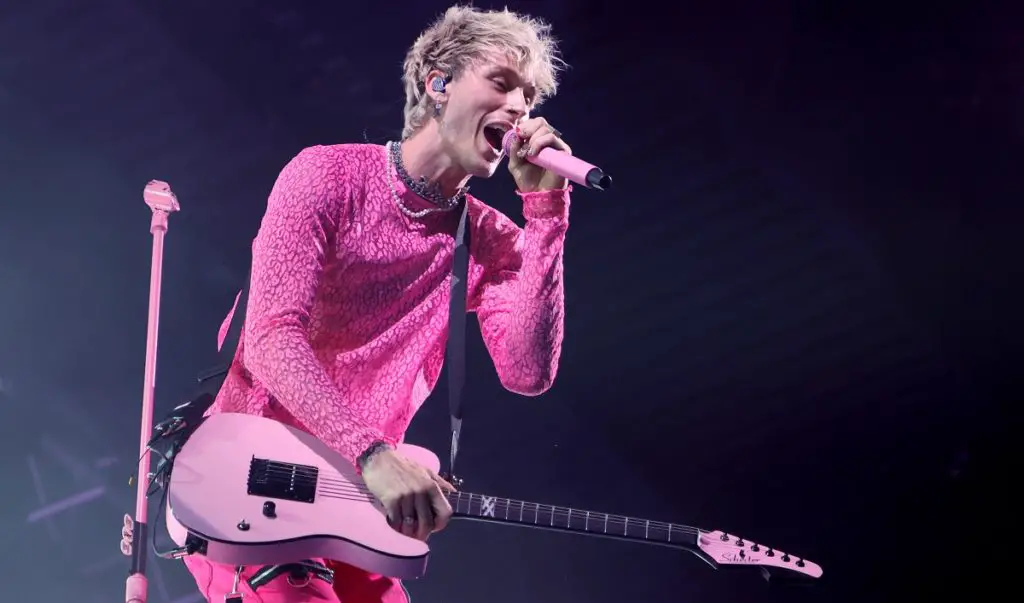 Earlier this month, TikTok user Gunnar DüGrey uploaded a clip in which he accused Machine Gun Kelly of fake playing guitar when performing live, using a killswitch on his instrument that would turn off the sound while he mimicked playing.
DüGrey, who is also a Guitar Center employee, showed footage of MGK performing with the killswitch in the down position, demonstrating that on this guitar that meant the instrument was silent.
MGK quickly responded to claims, saying that "this guy flipped the killswitch to the opposite direction for this video. You should go watch the performance, you can clearly hear it live."
Gunnar responded to MGK, admitting that he was wrong, and that he didn't realize that if you spin the switch around, you could change its direction.
If the TikTok video doesn't load, click here.