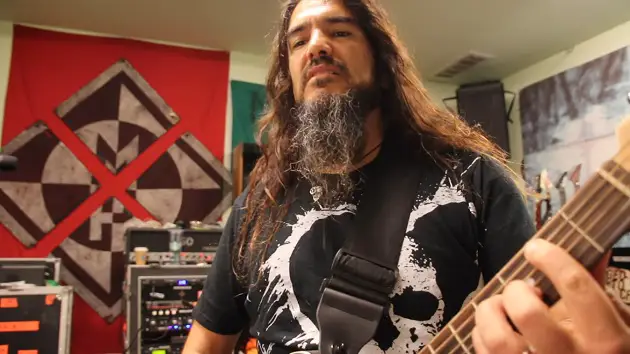 MACHINE HEAD has announced via Instagram live stream that the band has begun auditioning new members.
The band are seeking replacements for drummer Dave McClain and guitarist Phil Demmel, who both exited the group late last year.
According to Robb Flynn, the auditions are taking place at the Sharkbite Studios in Oakland, CA.
In his last month's appearance on Talk Toomey, former MACHINE HEAD guitarist Phil Demmel, opened up on his last-year departure from the band saying it "became a Robb Flynn solo project" toward the end of his time in the band.
"I'm not gonna badmouth the breakup or [Robb]," Demmel said. "I think he's an amazing musician, and the times I had in MACHINE HEAD were awesome. The last few years just weren't. We just didn't work as people anymore."
Phil continued: "I think [Robb] strayed from the path of being a band. He stayed on his path. Instead of us being on the same path or asking to be on the same path, it just became, 'This is what we're doing.'"