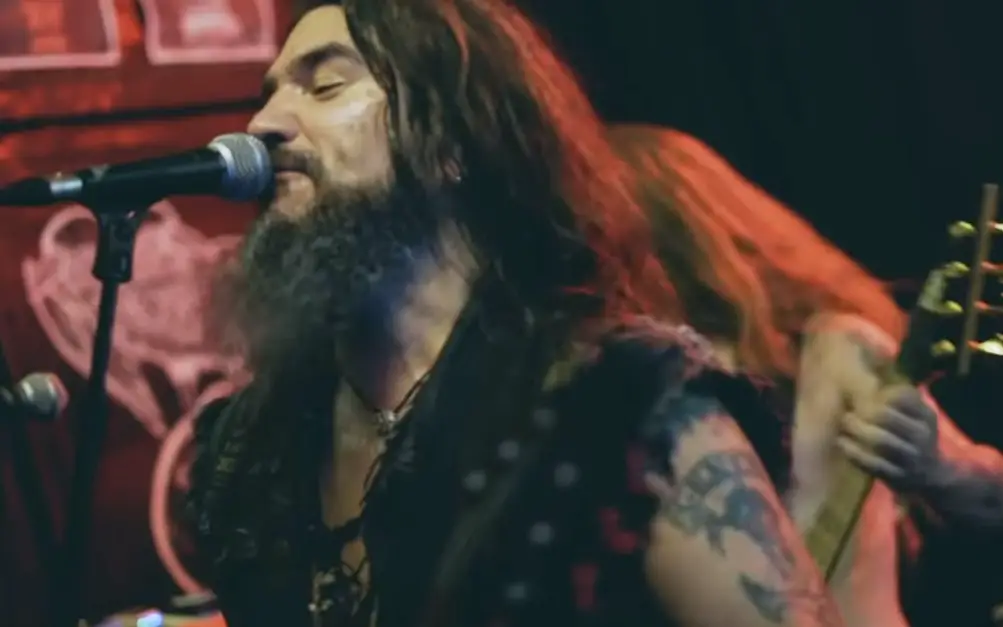 MACHINE HEAD performed an hour-plus-long set at London dive bar Blondies for Kerrang! magazine 's The K! Pit, in association with Rizla.
The band were scheduled to play for 30 minutes, but ended up performing for over an hour, and covering classics by BLACK SABBATH, SEPULTURA, EXODUS and more.
You can watch the concert below.
In a recent interview with Metal Hammer, MACHINE HEAD frontman Robb Flynn spoke about parting ways with longtime members Phil Demmel and Dave McClain.
"The world got to watch me get divorced on the world wide web," Robb said. "That's the price of living your life in public. Sure, you get to share your travels around the world and all the high points, but you also get to share all the bad points, too. I didn't want to pretend it wasn't happening and then, at the end of the tour, announce that they were leaving.
"We've had a painfully honest relationship with our fans and that's been an amazing thing," he continued. "It's really created an incredible bond. We've gone on this journey together and there's no way I could look myself in the eye and pretend that this didn't happen for six weeks, just to protect the fanbase. So we dealt with it and put it out there."
Robb added: "THE BEATLES lasted 10 years! LED ZEPPELIN? 10 years! From [1983's] Kill 'Em All to [1991's] the Black Album was f*cking eight years. We lasted twice that! Phil was in the band for 16 years, Dave was in the band for 23? Dude, that's f*cking magic right there. Nothing lasts forever. Enjoy the f*cking moment. Enjoy the ride. Now? It's a new chapter."
When asked if he ever thought of doing something else besides MACHINE HEAD, he replied: "Look, I'm 51 years old and I've been doing this since I was 17. I'm pathetically unqualified to do anything else. This is it for me. I write songs. I write MACHINE HEAD songs. This is what I do. I'm damn f*cking good at it and I'm going to keep doing it.
"I would've hoped that we could've worked it out with Phil and Dave, but yeah, I'm gonna keep on writing songs for MACHINE HEAD, because that's what I've got to do," Robb added.
You can get the tickets for MACHINE HEAD here.