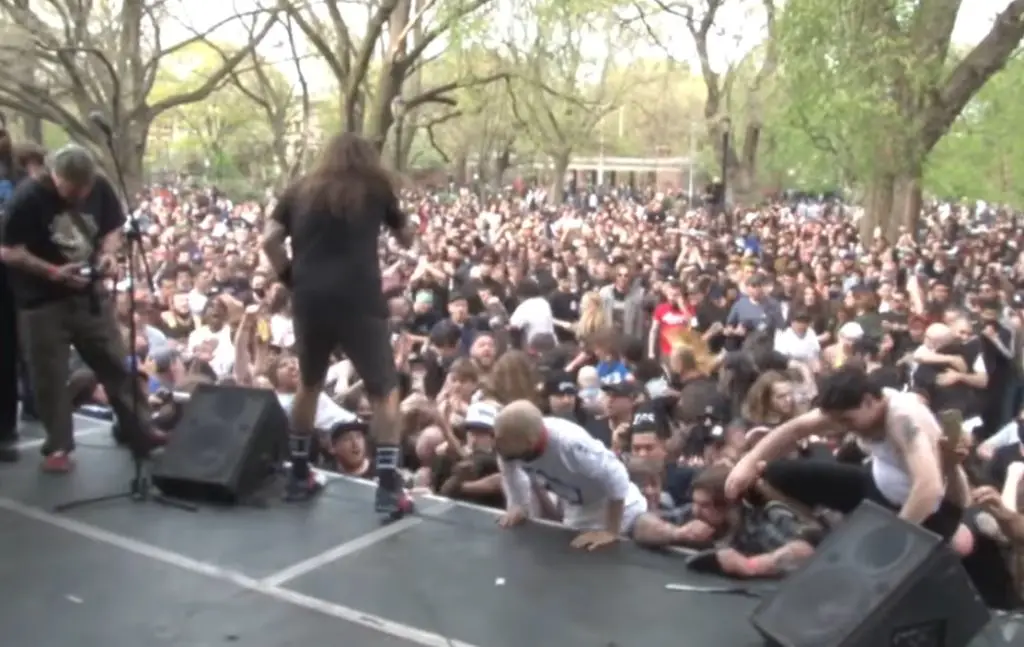 New York hardcore veterans MADBALL have said that they will not perform in any venue that require attendees to be vaccinated against COVID-19.
The band took to social media to post regarding status of MADBALL's previously announced August 14 concert at Irving Plaza in New York, writing: "Heads up NYC : We've been asked a bunch if Irving is still happening… the answer is YES! That said, in light of the new rules that will be implemented in the city, this will likely be the last show we play here for a very long time. Sad to say.
"We truly respect whatever decisions people make with their bodies but we cannot in good conscience play shows that require personal/private medical information (like vaccination status) for entry.
"We have a special set list we're working on. This show will be bittersweet.. let's make it memorable! There's still some tickets available.. grab em up while you can! #weloveyounyc #fight #tryanny #hclives.
"FYI – this show will NOT require proof of vaccination since some are asking! The rule goes in effect soon after though."
It is announced that New York will be the first U.S. city to to require COVID-19 vaccinations for concert attendees, although the city will not enforce the mandate until mid-September. Proof of at least partial vaccination will be required.