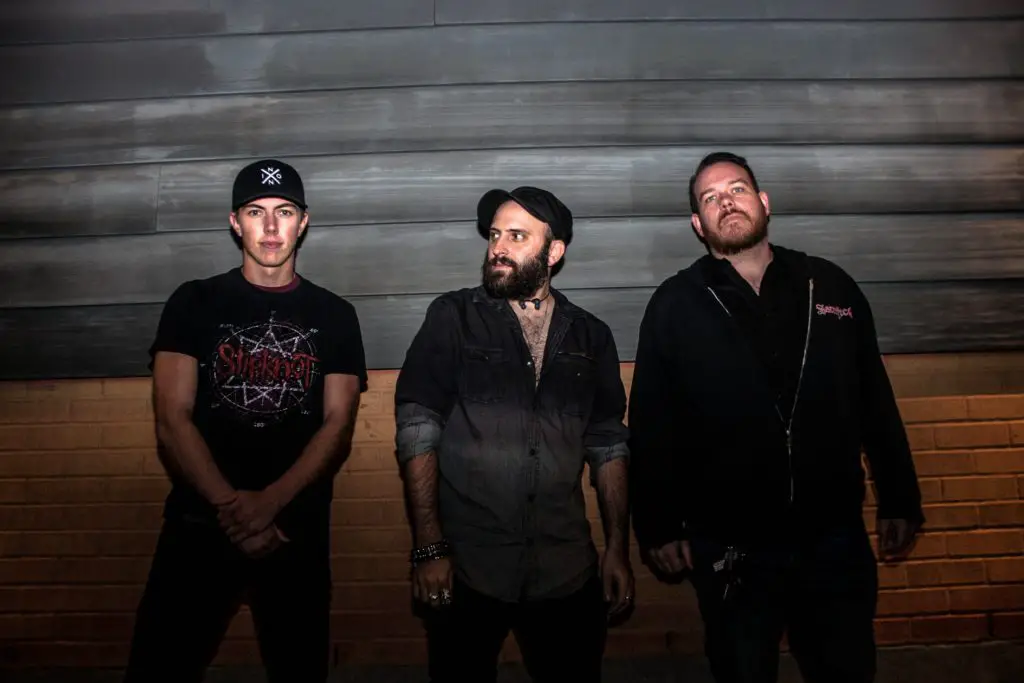 Canadian gothic/power metal act MALACODA – featuring Lucas Di Mascio  (vocals/keys), Wes MacDonald (guitars) and Zachary "Zak" Stulla (bass) – have released their new independent EP, Crawling Chaos, on April 2nd. The four-track effort was recorded and mixed by Lucas Di Mascio at Old Haunt Recording Studio from winter of 2019 through spring of 2020, with mastering duties being handled by Dan Dubois at Schematic Sound during summer of 2020.
For another preview of the new EP Crawling Chaos, the band released a lyrics video for the new track "The Harsh Law". Make sure to check it out below.
The band comments:
"'The Harsh Law' is the last track off of Crawling Chaos. It's got a lot of groove to it and while it doesn't have any solos I still think it's one of the cooler guitar based songs because of the riffs! Drums were played by Elie Bertrand who was a real pleasure to work with. I think we had found footage of her playing a PANTERA cover online somewhere and were sold on trying to get her to collaborate with us.
After this, keep an eye out for another MALACODA release… this time a bit more sinister."
MALACODA released their new EP Crawling Chaos independently on April 2nd. The first single "Crawling Chaos" was unleashed on all streaming services on February 5th. Crawling Chaos is the band's first new release since 2018's Restless Dreams and is a return to the band's more cinematic and gothic roots as heard on Ritualis Aeterna (2016) as well as a deeper exploration of melodic vocal hooks as heard on their self-titled debut (2014). In the summer of 2019 the band formed a new live lineup and embarked on a small tour around Ontario, including a final show at Toronto's legendary Rockpile venue before heading into the studio.
Crawling Chaos Tracklisting:
1. CRAWLING CHAOS
2. DEADLIGHTS
3. FROM THE DEPTHS (feat. James Delbridge)
4. THE HARSH LAW