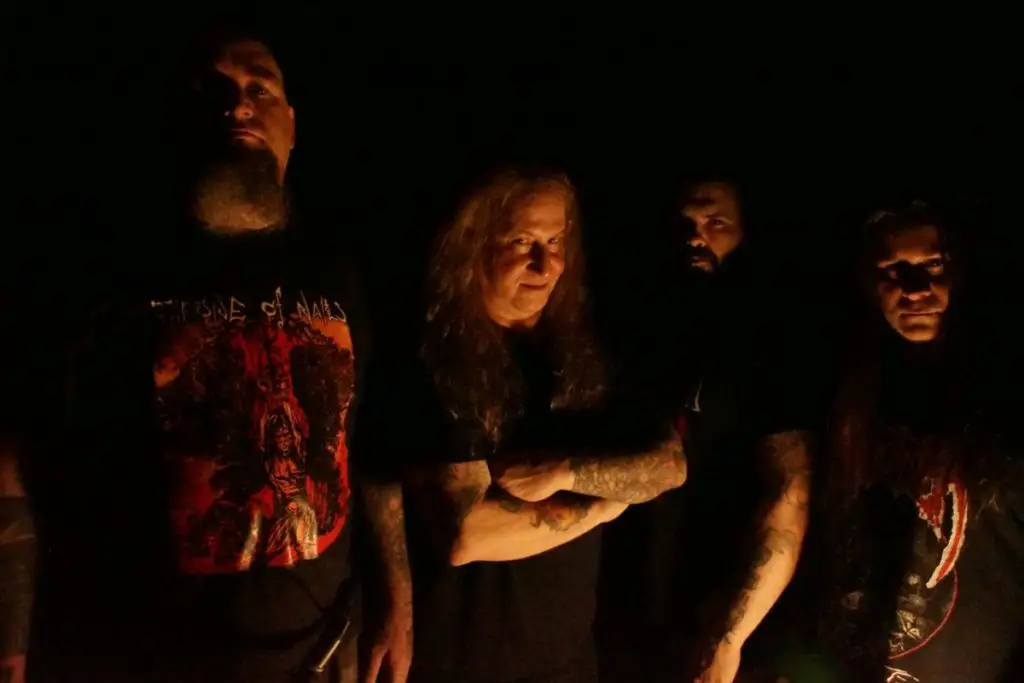 "No one can destroy this MALEVOLENT CREATION" is a legendary line by the late, great Bret Hoffmann, who passed away on July 7th, 2018. Renowned and revered for his vicious vocal style and unique onstage presence, Hoffmann is impossible to replace, but co-founder Phil Fasciana decided to face the challenge and affirm the truth behind this lyric from the group's 1991 debut "The Ten Commandments".
Thus, on January 18th, 2019, MALEVOLENT CREATION will release their new studio album "The 13th Beast", which introduces a new line-up consisting of P.M. Cancilla (drums), Josh Gibbs (bass), Phil Fasciana (guitars) and vocalist/guitarist Lee Wollenschlaeger. Now, the band releases a first track from this savage offering.
"Because of us all living so far apart, this track is one of the few full collaboration songs on the album", says Lee. "We are all very proud of "The 13th Beast", and 'Mandatory Butchery' is the perfect song to experience a lot of the elements on the album."
The lyric video created by Guilherme Henriques (www.guilhermevision.com) and can be seen here below.
Musically, "The 13th Beast" expands upon 2014's "Dead Man's Path" yet also incorporates a brutality known from albums such as "The Will To Kill" and "Eternal" which is further accentuated by Wollenschlaeger's understandable yet deeper vocal tone and songwriting contributions. Just like "Dead Man's Path", the record offers artwork by German Latorres, and was mixed and mastered by Dan Swanö @ Unisound.