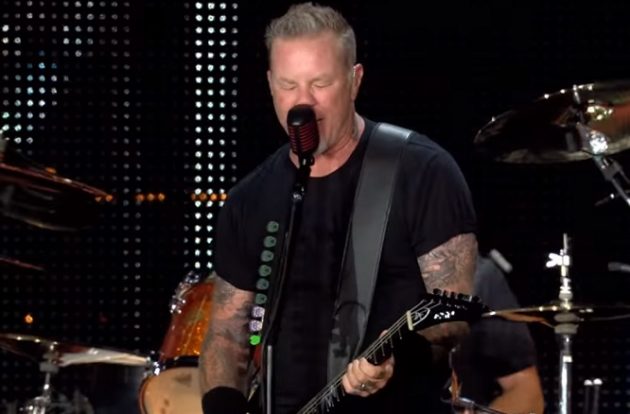 According to 12News, A New Mexico man was arrested for urinating on a family at METALLICA's concert Friday night in Glendale, Arizona.
Arizona Department of Public Safety troopers arrested Daniel Francis Daddio, 44, Friday night at University of Phoenix Stadium.
The victim family — a 10-year-old girl, her father and his wife — told police they "felt warm liquid washing over their backs and legs."
Court records say the father confronted Daddio about what he was doing, but the the 44-year-old reportedly just "shrugged." The father then reported the event to stadium employees, who notified the Department of Public Safety.
Daddio denied the incident ever occurred, but was arrested at about 9:40 p.m. Daddio's ticket confirmed he was sitting directly behind the family, records said.