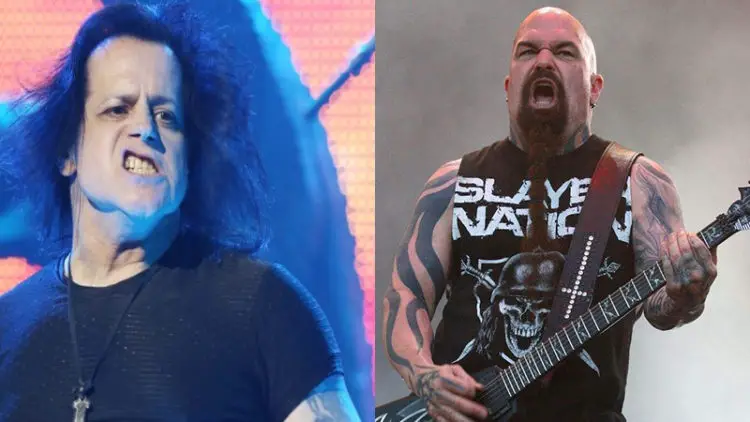 SLAYER and Danzig are reportedly "beefing" again over an incident which took place at last weekend's Force Fest in Teotihuacan, Mexico, ThePRP reports.
Due to the to rain on the Sunday, October 07th, date, a number of major acts were forced to cancel their performances, including ROB ZOMBIE, LAMB OF GOD, TESTAMENT and EXODUS.
This resulted in several artists from other stages being re-scheduled to fill the gaps on the main stage. One of those artists was Danzig.
Glenn and the band were moved over to the main stage to take Rob Zombie's slot from 9:00 PM to 10:15 PM, after which SLAYER would then close out the show from 10:25 PM to midnight. However, Danzig then abruptly canceled his performance, reportedly also citing weather conditions as the reason for pulling out.
And then, Bruce Miyaki, the manager for Danzig's MISFITS bandmate, Doyle Wolfgang von Frankenstein, called SLAYER out via Facebook for "pull[ing] a power trip."
In a since-deleted post, Miyaki wrote:
"Slayer pulled a total dick move today! I've been a fan for 20+ years but when a band pulls a power trip and decide they want to play in Glenn's slot and basically tell him 'Play after us because we want to leave an hour early'…

"That's f**king bulls**t… Glenn has a flight to catch tonight and can't play an hour and a half later… Wow, I lost all respect for those guys in Slayer… #notcool"