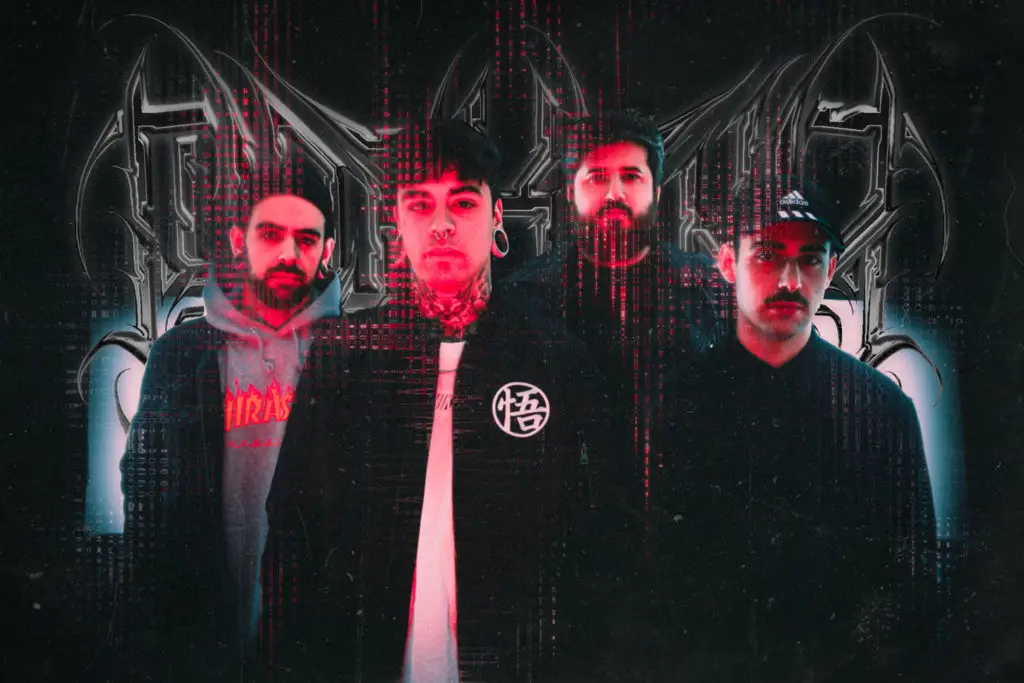 Alien-Themed Deathcore band MANKIND GRIEF will release debut album Monarch June 26 on Lacerated Enemy Records! The album will be available on digital, vinyl LP, and CD formats.
The official visualizer video for the new single "Dead Sprawl" can be seen below.
From their alien ship in Barcelona, MANKIND GRIEF are ready to spread their brutality throughout the planet with the help of Lacerated Enemy Records!
Formed in 2014, MANKIND GRIEF launched its first EP called Inquisitor, featuring collaborations with Andrew Ivashchenko from SHOKRAN and Fer from BONECARVER, with which they aggressively demonstrate to the world their alien-themed deathcore.
The saga of the Inquisitor now continues, with more brutality than ever!
Comments Lacerated Enemy of their newest signing, "We are pleased to present yet another great signing for LE Records this year. Mankind Grief brings a perfect blend of technicality, heaviness and groove and are sure to turn many heads with this fantastic debut album!"
Track Listing:
1. The Surge 
2. Dead Sprawl 
3. Colonial Dismemberment 
4. Scourge Of The Macrocosm 
5. The Outcome 
6. Acheron (LV-426)
7. Planetary Inquisition 
8. Monarch
9. Worldeater [feat. Fer Bonecarver]