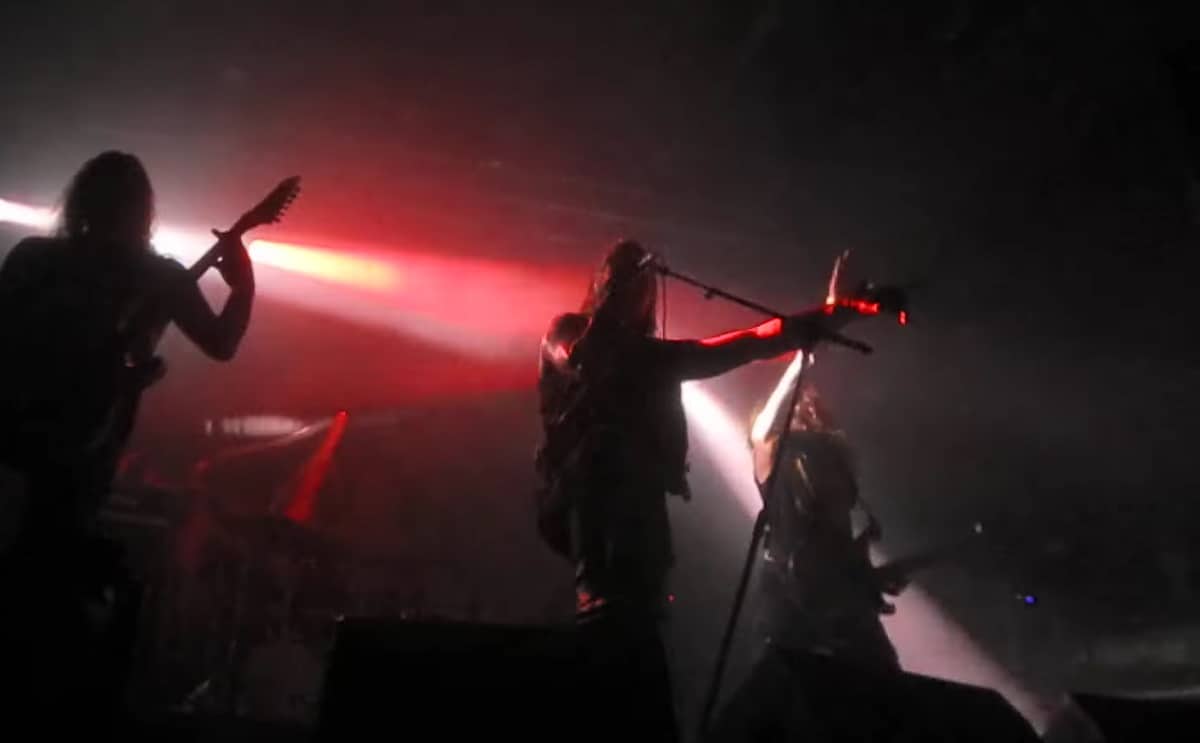 Norwegian black metallers MARDUK have fired their bassist Joel Lindholm after throwing a nazi salute during their show at Incineration Fest in London, UK earlier this month.
Band issues a following statement: "Following a variety of intolerable stage antics by a very drunk Joel at Incineration Fest last week, he has vacated his position in the band. Our old friend and bass player Devo [Magnus Andersson] has agreed to step in on a temporary basis, so this is unlikely to affect any of upcoming shows."
The incident can be seen (at around 45:00 mark) in a video below.