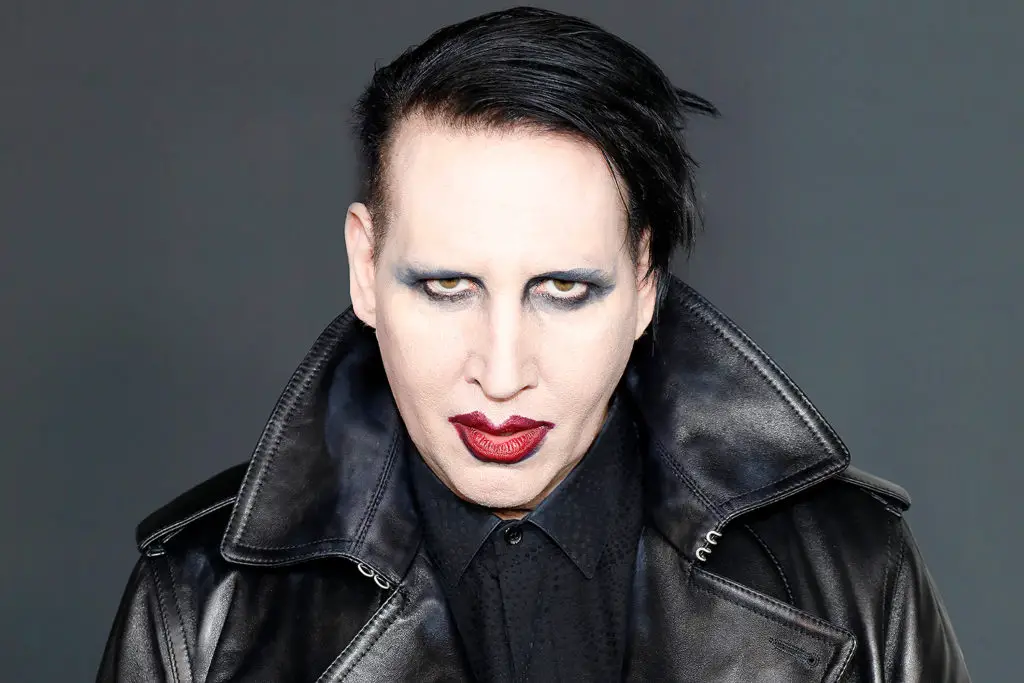 Despite the settlement of three of the legal issues against Marilyn Manson, a new sexual assault lawsuit has been brought against the singer, claiming that he subjected a minor to sexual battery and mental suffering.
Rolling Stone reported that the accuser, who is now an adult, submitted the suit under the pseudonym "Jane Doe". The charges involve sexual battery and intentional infliction of emotional distress, with the labels Interscope and Nothing Records also cited for negligence and intentional infliction of emotional distress. This case was submitted to Nassau County Supreme Court in Long Island, New York.
In the case, Doe claims that her first meeting with Manson, whose real name is Brian Warner, happened in 1995 following a Dallas show when she was only sixteen. She was part of a group of people waiting outside his tour bus and he supposedly invited her "and one of the other younger girls" on board. He inquired about their age and grade in school and wrote down their home addresses and phone numbers.
"While on the tour bus, Defendant Warner performed various acts of criminal sexual conduct upon Plaintiff, who was a virgin at the time, including but not limited to forced copulation and vaginal penetration," according to a lawsuit. The age of consent in Texas at the time was, and still is, 17. "One of the band members watched Defendant Warner sexually assault Plaintiff," the suit says. "Plaintiff was in pain, scared, upset, humiliated and confused. After he was done, Defendant Warner laughed at her. … Then Defendant Warner demanded Plaintiff to 'get the f*ck off of my bus' and threatened Plaintiff that, if she told anyone, he would kill her and her family."
In the suit, Doe says she started using drugs and alcohol shortly after the alleged assault, and that the communication with the musician continued as he would allegedly call while seeking explicit photos of her and her friends.
She affirms that in the course of that period, Warner had begun to gain psychological power over her, since she had shown her weaknesses to the performer who she asserts utilized that to abuse her and keep her under his control. She maintains that throughout one Manson tour, Warner cajoled her to "have sex with him and other band members or his assistant at the same time."
Entire lawsuit can be found in Rolling Stone article at this location.