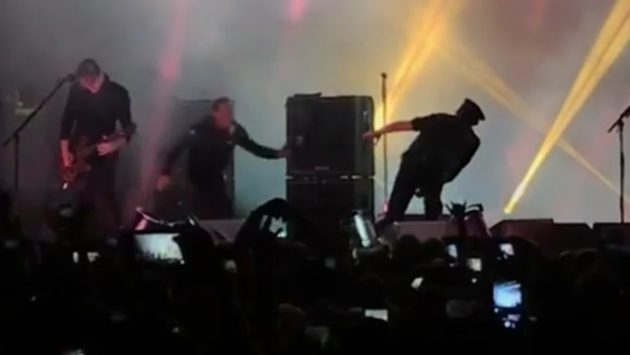 MARILYN MANSON took a pretty bad fall during his show last night in Pittsburgh, Pennsylvania while he was performing his classic hit "The Beautiful People".
A few seconds later, the singer crawled back onto the stage where he continued performing, while the band stopped for a short amount of time. Manson later told the crowd that he broke his ankle.
Watch the video footage below.