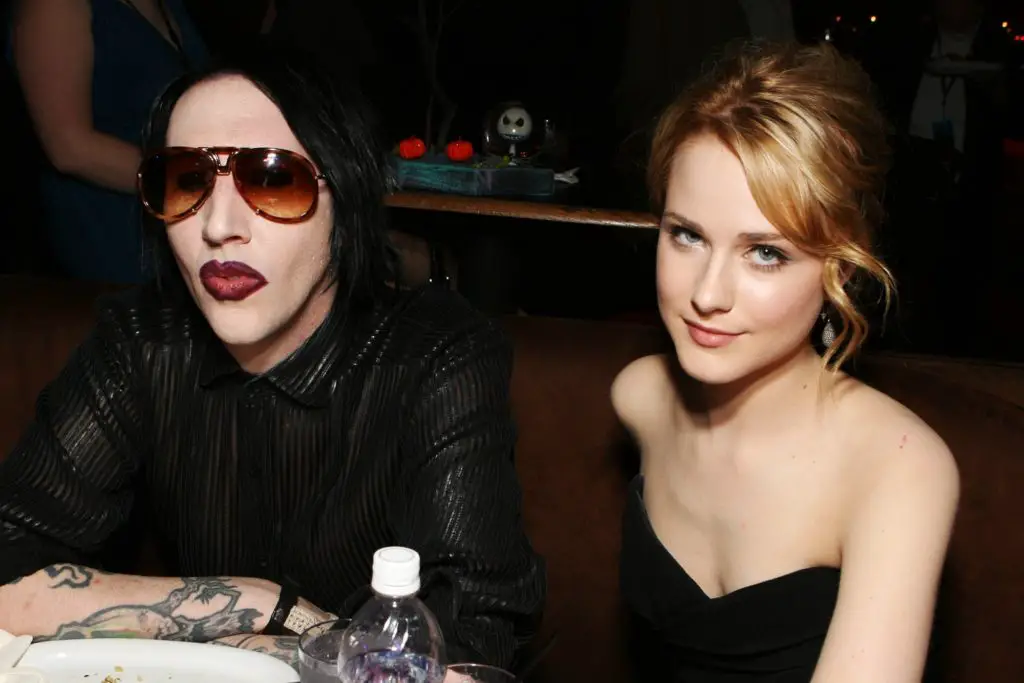 Marilyn Manson has now filed a lawsuit against actress Evan Rachel Wood over allegations of rape and sexual abuse, The Blast reports.
Wood has previously accused the musician of "essentially raping" her on a music video shoot in 2007. The allegations were made in Phoenix Rising, a new documentary about Wood's life and career that premiered at Sundance Film Festival last night (January 23).
In the new film, Wood discussed the music video for Manson's 2007 song "Heart-Shaped Glasses (When The Heart Guides The Hand)," in which she starred alongside Manson.
Manson's attorney Howard King later denied Wood's allegations in a statement to People, claiming that the singer "did not have sex with Evan on that set, and she knows that is the truth."
In his lawsuit against Wood, Manson, whose real name is Brian Warner, accused his ex-fiancée of intentional infliction of emotional distress, defamation, computer fraud, and impersonation over the Internet.
The documents, filed on Wednesday morning in the Los Angeles Superior Court, state "This action arises from the wrongful and illegal acts done in furtherance of a conspiracy by Defendant Evan Rachel Wood and her on-again, off-again romantic partner, Defendant Ashley Gore, a/k/a Illma Gore, to publicly cast Plaintiff Brian Warner, p/k/a Marilyn Manson, as a rapist and abuser—a malicious falsehood that has derailed Warner's successful music, TV, and film career."
In the documents, Manson accused Wood of impersonating "an actual agent of the Federal Bureau of Investigation by forging and distributing a fictitious letter from the agent, to create the false appearance that Warner's alleged 'victims' and their families were in danger, and that there was a federal criminal investigation of Warner ongoing. They provided checklists and scripts to prospective accusers, listing the specific alleged acts of abuse that they should claim against Warner."
The documents further allege that Wood "made knowingly false statements to prospective accusers (which have since been repeated by those accusers in court filings), including the defamatory claim that Warner filmed the sexual assault of a minor."