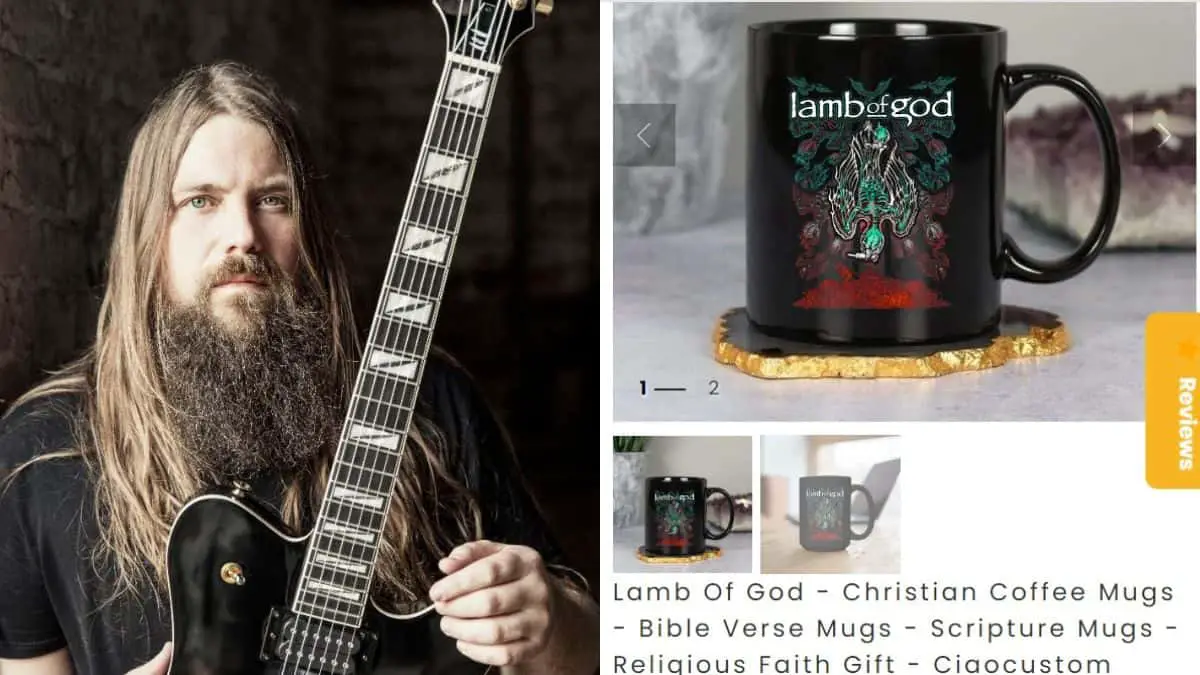 Mark Morton from LAMB OF GOD provided witty remarks when Metal Addicts highlighted that a Christian-themed web store had listed a LAMB OF GOD logo mug for sale.
In fact, the product page on Ciaocustom.com for the seemingly print-on-demand merchandise showcases some distinct artwork from the metal group's Ashes of the Wake record.
"I ain't mad at Jesus… but y'all can't just be out here bootleggin' my sh*t," Mark wrote when re-tweeting our original story.
Eight years ago, several churches in the band's native state of Virginia utilized the LAMB OF GOD logo for advertising their Easter celebrations.
LAMB OF GOD released their latest studio album, Omens, in October 2022 via Epic Records.
Densely muscular, soaked in unnerving spite, with a pessimistic eye toward inner struggles and global affairs alike, Omens is a furious entry in the LAMB OF GOD catalog, perhaps the band's angriest album yet.