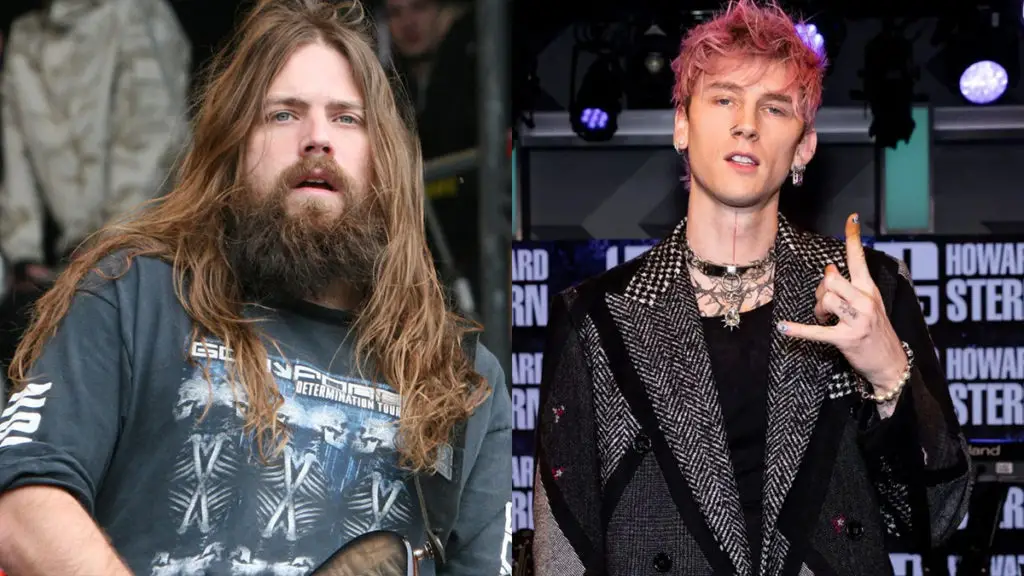 LAMB OF GOD guitarist Mark Morton took to Twitter to share opinion on Machine Gun Kelly… Well, his daughter's opinion, actually.
He wrote in a tweet: "My 11 year old daughter just told me that she feels bad for people that listen to Machine Gun Kelly."
He then wrote in a separate tweet: "I mean…objectively…if MGK tweeted that his daughter said she felt sorry for people that listened to LAMB OF GOD, I'd think that s**t was funny too.
Legendary THE ROLLING STONES singer Mick Jagger recently praised Yungblud and Machine Gun Kelly, saying that the two artists bring "life" to a new generation of rock music.
"In rock music you need energy, and there have not been a lot of new rock singers around," he said during his recent appearance on Swedish radio station P4. "Now there are a few.
"You have Yungblud and Machine Gun Kelly. That kind of post-punk vibe makes me think there is still a bit of life in rock and roll."