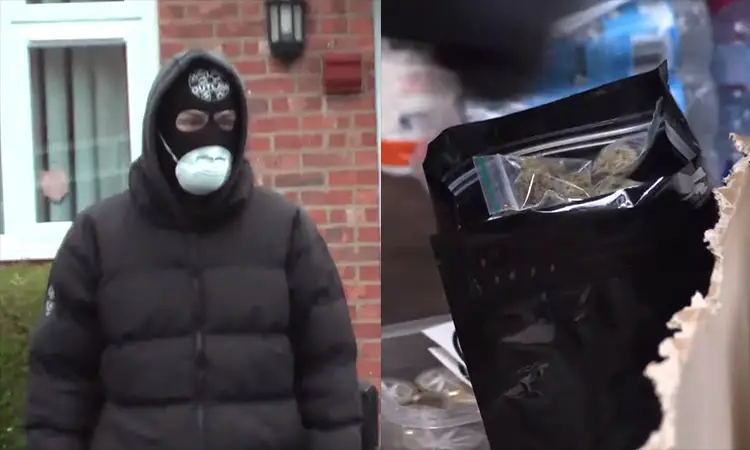 A British music producer and activist wearing a black mask delivering free essentials to the people of Manchester, England during the coronavirus pandemic. Music producer and activist Outlaw has been going door-to-door with toilet paper, sanitizer, bottled water and marijuana while blasting music from his van.
He took to Instagram to share a video of his endeavor with "Don't Worry, Be Happy" by Bobby McFerrin playing. 
The video shows him handing out toilet paper from a van rolling along at about 5 mph, leaving some on people's doorsteps and stopping when people wave him down for the supplies. A sign on the van reads: "Free Isolation Essentials: Toilet Roll, Sanitiser, Bottled Water, Grinders, Bud."
Outlaw told Vice that he has given out 300 packs of toilet paper rolls, which he managed to obtain from a warehouse in Ireland as the product was hard to come by in stores.
He said: "We've been to about 100 locations, but every one we go to, because we've got the music and that, loads of people stand at their doors, laughing out of their window. We try to cheer them up."