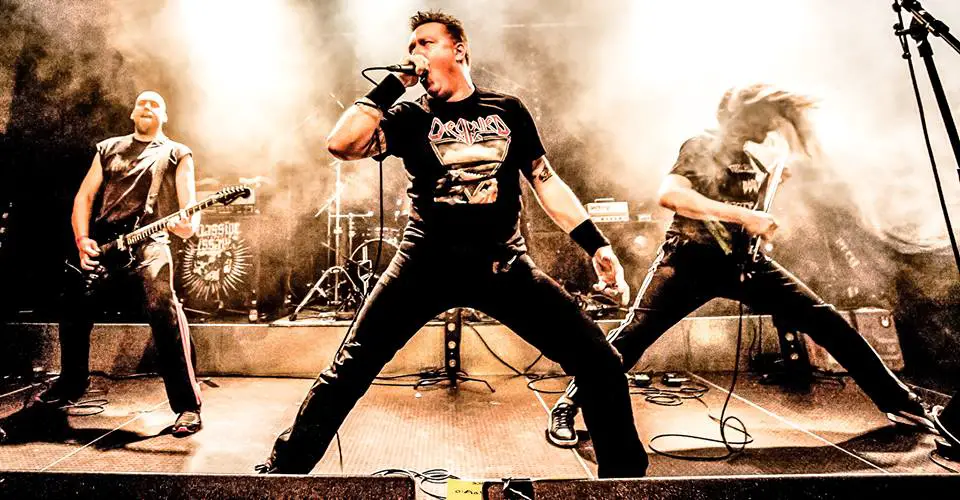 Hailing from the depths of Holland, the dutch warmachine MASSIVE ASSAULT is back with an brand new album called "Mortar". They released a new official video for the song "Deranged Humanity". You can check it out below.
The album "Mortar" contains 9 raging songs. It's a brutal mix between the classic Dutch – Swedish – and British Death Metal, recommended for fans of GOREFEST, AFFLICTED, BENEDICTION etc. !
The Italian artist Roberto Toderico (Asphyx, Legion Of The Damned, Sinister, Sadistic Intent etc.) is responsible for the amazing artwork.
"Mortar" will be out July 7th 2017 on Vinyl and digital download via FDA Records! The CD will be out in September!
You can pre-order the Vinyl here.
"Mortar" Track listing:
01. World Funeral
02. Cause/ Effect
03. Suffer In Terror
04. Extinction
05. Original Sin
06. Empty Shell
07. Anger Overdrive
08. Frozen Hell
09. Deranged Humanity