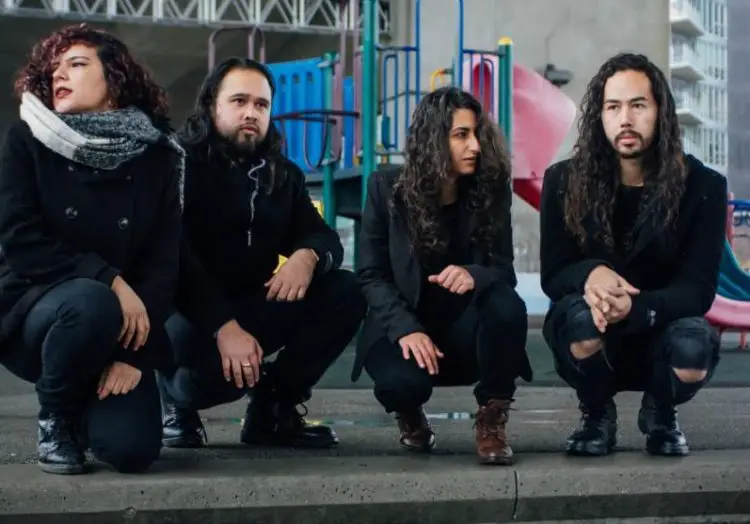 Egyptian/Canadian metal band MASSIVE SCAR ERA has released its sophomore EP Color Blind. The EP is now streaming in its entirety, below via Bandcamp widget.
The band has also released the official video for EP track "Unfollow," which can also be seen below.
Inclusive of members located in both Cairo and Vancouver, MASSIVE SCAR ERA is a metal band with Egyptian-oriented influences. The band introduces pre-colonial Egyptian music to through their sound, celebrating the Egyptian identity. What does this mean? The violin, which heavily utilizes Egyptian scales and microtones, does not follow the guidelines set by the Cairo Music Conference (1932), held during the British Colonization of Egypt.
From its formation in 2005, MASSIVE SCAR ERA has been heavily involved in supporting gender issues promoting anti-sexual harassment and women empowerment campaigns.
The EP was recorded at Rain City Recorders, Vancouver BC, and carefully mastered by Dan Swano at Unisound AB, Germany. The aforementioned first single has experienced a great deal of positive reception from both new and old fans, as well as the media.
[bandcamp width=350 height=621 album=277705669 size=large bgcol=ffffff linkcol=0687f5]