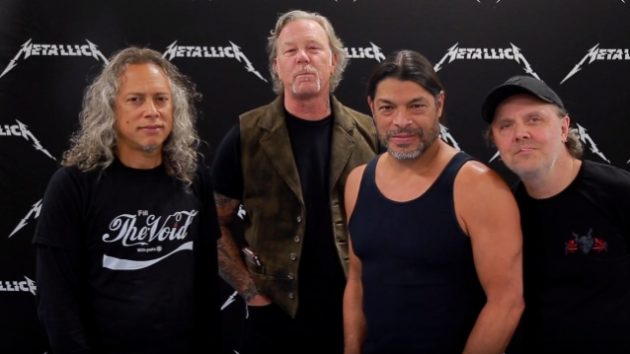 "Master Of Puppets" has been named as greatest METALLICA song ever.
Beginning in late May, fans were able to vote on 32 pairs of songs battling against each other and advancing in a total of five rounds in a knockout competition they dubbed Some Kind Of Bracket.
On its way to the final round, "Master Of Puppets" defeated "Dyers Eve", "Atlas, Rise!", "Ride The Lightning", "Sad But True" and "Fade To Black". Eventually, "Master Of Puppets" beat "One" in the final round.
METALLICA commented: "The people have spoken and single song stands alone above the rest. Your champion is ~ drum roll please ~ "MASTER OF PUPPETS!"… no wonder that thing is in the Library of Congress! Thanks for playing along with us!"