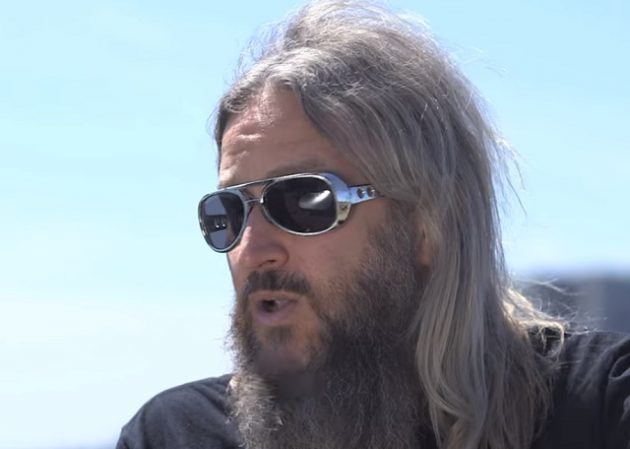 In an interview with Banger's Daniel Dekay, MASTODON bassist/vocalist Troy Sanders said that the band's weakest point on every record are vocals.
He says (as transcribed by Ultimate-Guitar.com):  "We've realized over each and every record that our weakest point is the vocals.
"With 'Emperor of Sand,' we've spent more time than ever before not only diving into the best lyrical subject matter, but finding the best melodies and the best voice for the part, 'cause there's three of us [that sing].
"We wanted this to not only be a strong MASTODON record, we wanted it to be the strongest vocal record we've ever done.
"That was where we've spent more attention than ever before. We're very selfless, it doesn't matter who writes the lyrics, we want the voice to fit the part for the greater good of the song.
"We've also spent more time in pre-production than ever before – trying my voice on a part, trying Brann's voice on a part…"
You can watch entire interview below.
'Emperor of Sand' sold around 43,000 copies in the United States in its first week of release, debuting at No. 7 on the Billboard 200, making it their best selling album, as 'Crack the Sky' debuted at number 11 with 41,000 copies in its first week.