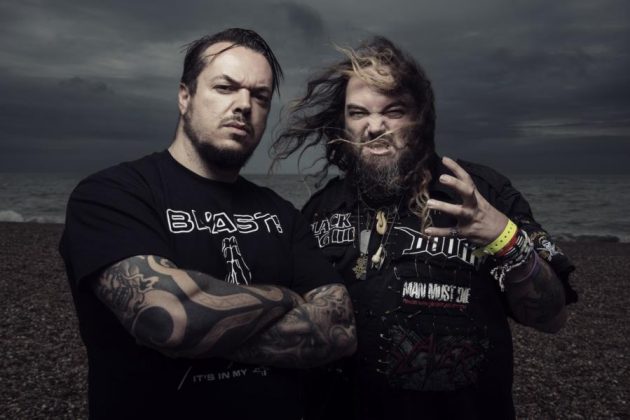 According to Folha De S. Paulo, former SEPULTURA members Max and Igor Cavalera have denied permission to the makers of the band's official documentary, "Sepultura Endurance", to use the band's early music in the film.
Movie's director, Otávio Juliano, said that he even could not use live performances of some song, like "Roots" or "Attitude".
"I'd be really glad if [Max and Igor, who own 50% of the rights to SEPULTURA's early material] changed their minds, because they haven't even seen the film yet. There is nothing in this movie that isn't a celebration of everything they've achieved," said Juliano.
In a recent interview with The Salt Lake Tribune, Igor Cavalera was asked about his relationship with his former bandmates in SEPULTURA. He responded: "It is negative because, to a certain extent, me and Max believe SEPULTURA doesn't really make sense nowadays, to do what they're doing, and with that comes a lot of anger from their part. But, at the end of the day, we don't really care. This is what we do. And we're really happy with what we have right now. I know a lot of fans appreciate that by coming to see us. I don't know — life's too short to be angry and fighting and doing all this stuff. So I don't really care what they do or what they don't do."
He also discussed about the possibility of band rejoining in the future: "We don't really … Unless it's something really solid — and we haven't seen that from their part — of doing something totally professional and coming together, trying to do something like that. At the end of the day, it would be special for the fans, so it's not like a closed door, but at the same time, we have no time to spend energy with this kind of thing. So we just move forward."