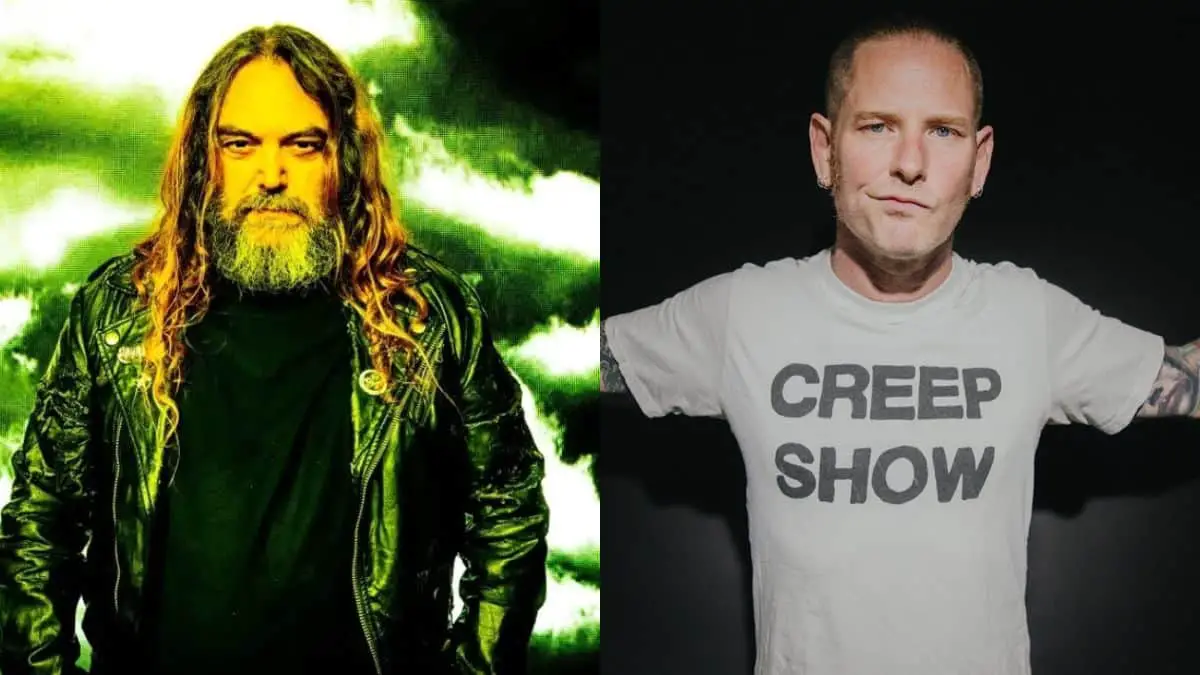 In the latest issue of Metal Hammer, Max Cavalera and SLIPKNOT frontman Corey Taylor joined forces to uncover the history behind SOUFLY's iconic nu metal anthem "Jumpdaf**kup."
The collaboration of two iconic metal frontmen on SOULFLY's second record, Primitive released in September 2000 resulted in the track "Jumpdaf**kup." Cavalera reveals he was inspired by 90s hip-hop which typically features guest spots and thought "why can't we do that with metal? That would be cool!". Indeed it certainly was!
Taylor was among some of the most iconic rockstars to be featured on this record, including SLAYER frontman Tom Araya, DEFTONES' Chino Moreno and John Lennon's son Sean. Cavalera had already fallen in love with SLIPKNOT after listening to "Wait And Bleed" so he got in touch with Taylor to inquire if he'd like join them for a collaboration.
"Max's people hit me up like, 'do you wanna do a song with Max?'" Taylor recalled. "Of course I do! What are you, f**king nuts?"
Despite his enthusiasm for the collaboration, Cavalera admits there were a few small hiccups on the recording day.
"Corey was playing in Arizona the week we were in the studio," Max explains. "Me and my friend drove to the venue and they're just about to soundcheck and I shout, 'Hey Corey, what's up! We have to go to the studio and record!'"
"We pretty much kidnapped him," Cavalera added. "'F**k your sound check!' We put him in this piece-of-sh*t car in the desert."
Taylor, however, does not seem to mind.  "We got round the mic and sang [Jumpdafu**up] together," Corey says. "Dude, it was one of the best experiences of my life! It was my first real taste of doing something with a peer… Well, not even a peer, but a hero! It was f**king Max Cavalera!"