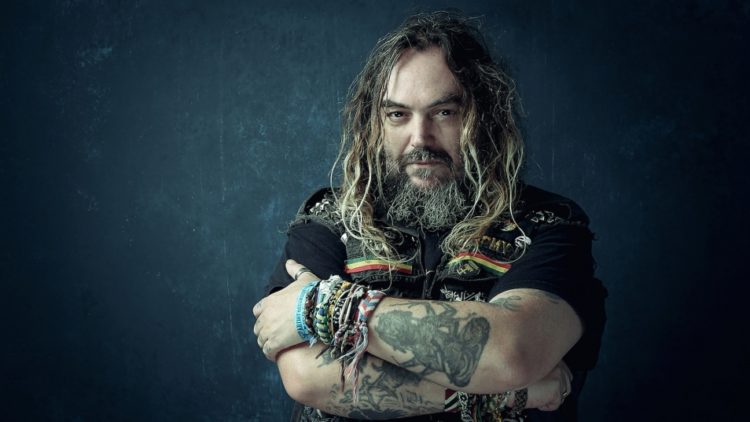 In his most recent conversation with Brutal Planet Magazine, former SEPULTURA and current SOULFLY frontman Max Cavalera discussed the legacy he has carved out for himself as a masterful composer of guitar riffs.
"I've always been intrigued by riffs, man. I think riffs are amazing; they are magical," he said. "There's something about it. Your personality comes through the riff — anger, desperation, happiness; all those come through riffs. And I love riffs because of that.
"That's why I ended up… It's not the reason why I took the two strings out — that was a long time ago, in Brazil — but when those strings came out of my guitar and I happened to only have four strings, it forced me to be even more creative with only four strings. I don't have the other two to help me out; I've gotta do everything with four; I've only got four. So I became even more of a full rhythm riff player with four strings than before. I still, to this day, most of my guitars have four strings on them."
In 2005, Max discussed about his decision to only use four strings, saying at the time:  "I don't do leads, ya know? More than ten years ago, when those strings broke, a friend of mine said, 'Don't replace them, you don't use them anyway. You are just going to be spending money for nothing. Save the money and buy some beer.' I was, like, 'Okay, cool,' and I never put them back.
"Over the years, it's become a trademark that I thought was kinda cool. It's something that's different about how I do things. The guys that make the guitars that I work with, they must think that I am crazy when their bosses tell them not to put the other two strings on because I don't use them. I can only imagine… They are probably saying, 'What the f**k is wrong with this guy?' [Laughs] I am a completely rhythm player… all I do is riffs. Working with so many great guitar players, there is so much talent for playing the guitar, it convinces me further to keep the other strings off."