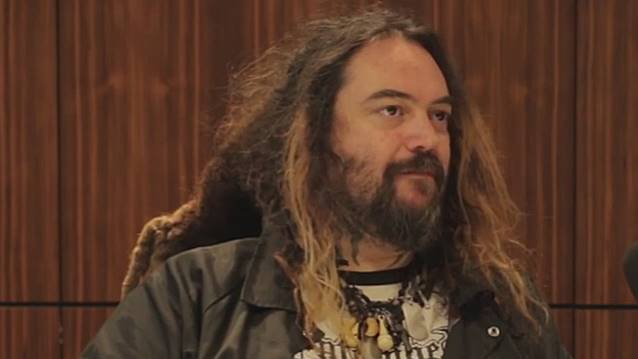 Max Cavalera says that he wishes he had been able to keep the SEPULTURA name after the band's classic lineup fell apart more than two decades ago.
Asked what advice he would offer if he could go back in time and speak to his younger self, Max told Broken Neck Radio (hear audio below): "You know, man, you can go back and look at things, like if you could do things differently, like we could maybe hold on to the name SEPULTURA and never would have lost the name. 'Cause it was ours; we created it. That'd be one thing that probably would be smart — be smarter with your own stuff. Don't let people take it over, like how it happened. That would be one thing that I would do different. But everything else has been cool. But if it [hadn't happened like it did], I wouldn't have SOULFLY and KILLER BE KILLED and CAVALERA [CONSPIRACY], so at the end of the day, f*ck it — I don't give a sh*t. It's all turned out okay. Even with all the headache and heartache, it turned out okay. Maybe it was meant to be — I don't know. I didn't really plan it like that. I thought I was gonna be with [SEPULTURA] forever — you always think that — but life had different plans. So you just adjust with life."
SEPULTURA's most commercially successful period ended in 1996 with the exit of Max after the rest of the band fired his wife Gloria as their manager. His brother, drummer Igor Cavalera, stuck around with the group for another 10 years before leaving SEPULTURA and re-teaming with Max in CAVALERA CONSPIRACY.
[mixcloud https://www.mixcloud.com/brokenneckradio/zang-and-the-horde-max-cavalera-interview/ width=100% height=60 hide_cover=1 mini=1]