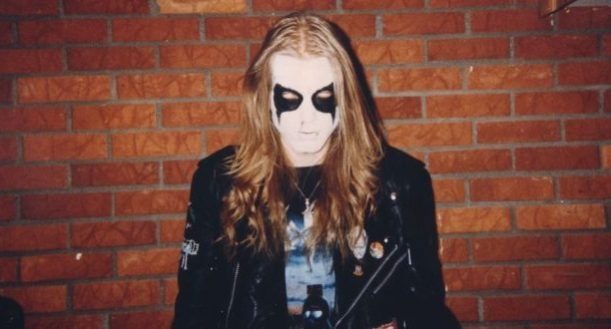 Serial Killers Ink, "a true crime collectibles and memorabilia company," is now selling a two-page typed letter from MAYHEM founder Øystein "Euronymous" Aarseth to Tamas Vamosi, TORMENTOR's manager and Deathlike Silence Hungarian representative. The letter was written five days after the suicide of then-MAYHEM vocalist Per "Dead" Ohlin, and includes a fragment of Dead's skull.
The skull fragment is taped to the letter. Original envelope is included. Condition of this letter and envelope set is A++ as it has been very well taken care of.
If you have $3,500 laying around, you can get it at this location.