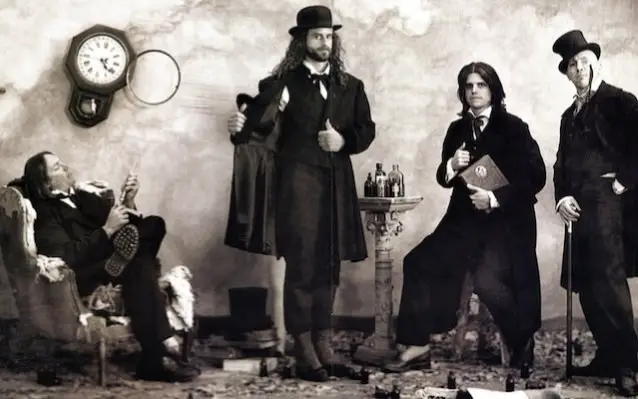 According to TOOL's official website, singer Maynard James Keenan has begun working on vocals for the band's elusive fifth studio album.
Here is the update from TOOL's webmaster:
"In speaking with Danny [Carey, drums] last night, he told me that the band has temporarily MOVED some of their gear into a larger space (across town) where MAYNARD is working on VOCALS for some of the new Tool material. I'm sure that he has already been doing this to some extent, but now he has more room to breathe and a better vocal booth."
TOOL latest album 10,000 Days entered the U.S. Billboard 200 chart at number 1, selling 564,000 copies in its first week. It was Tool's second album to top the Billboard 200 chart upon release. In Australia, 10,000 Days debuted at number 1, selling 39,278 in its first week. In the UK, the album debuted at number 4, the highest chart position the group have managed in that country. It was certified Platinum in the U.S. by the RIAA on June 9, 2006. As of April 2007, 10,000 Days had sold 2.75 million copies worldwide. As of July 7, 2010, the album had sold 1,736,000 copies in the US.