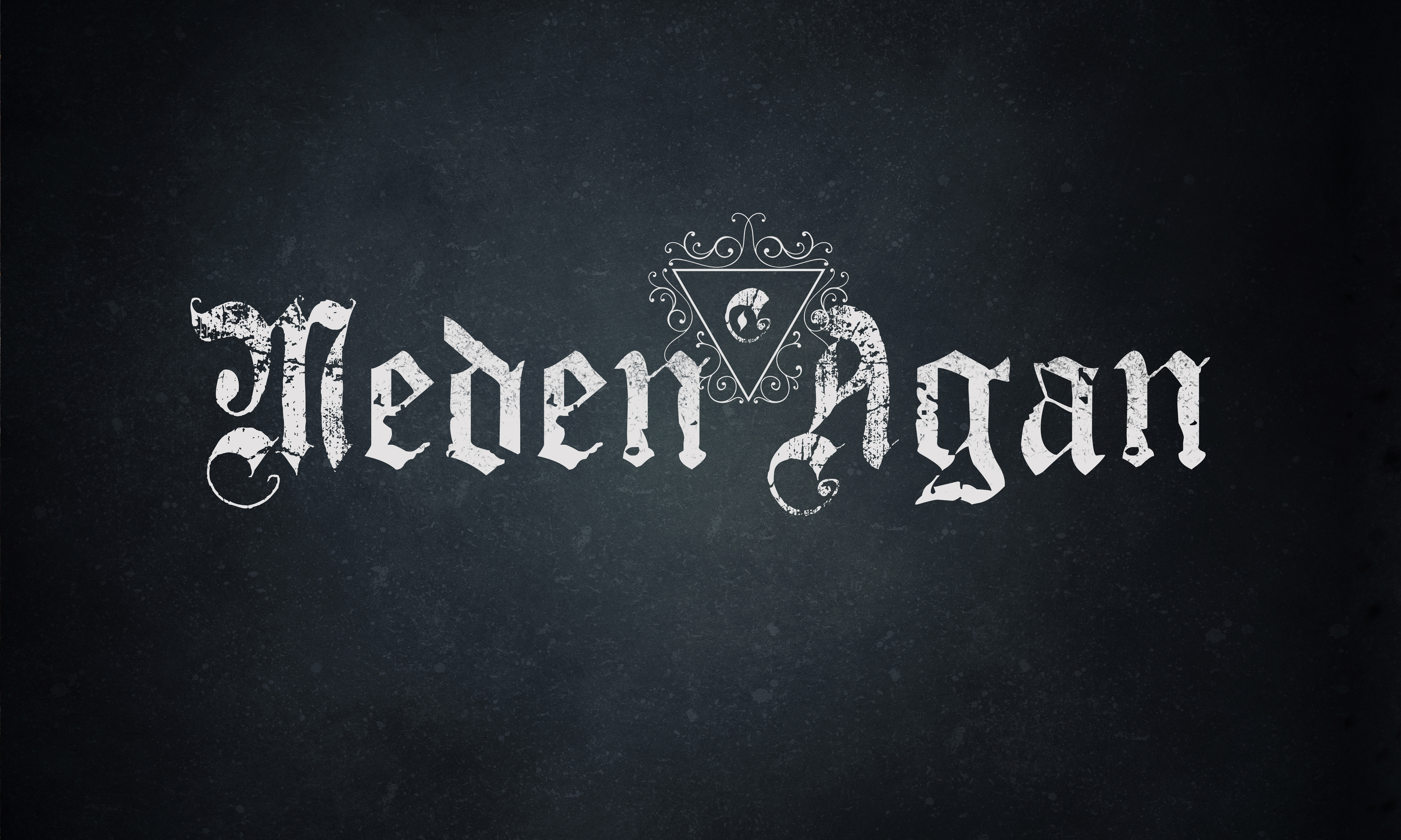 No Remorse Records proudly presents the fourth studio album of Greek Symphonic Metallers MEDEN AGAN!
The band was formed back in November 2005 in Paris, France by guitarist Diman Koutsogiannopoulos. Their debut album entitled "Illusions" was released in November 2007 and during that period, the band shared the stage with bands like Pain Salvation, Skyclad, Within Temptation, After All and more.
After a one-year hiatus as Diman returned to Greece, MEDEN AGAN were reformed with new members and their second album "Erevos Aenaon" was released in September 2011. The band performed several live shows including support acts for Tarja, Epica, and also participated in the "Metal Female Voices Fest X" in Belgium in October 2012.
In February 2013, MEDEN AGAN parted ways with lead vocalist Iliana Tsakiraki and after 5 months of auditions, coloratura soprano Maya Kampaki joined the band and together with MEDEN AGAN's original drummer and main lyricist Panos, who returned behind the drumkit, they recorded their new album entitled "Lacrima Dei" that was released on 22nd of September
2014 via "No Regrets Records" (a sub-division of "No Remorse").
In December 2015, Maya Kampaki was replaced by Dimitra Panariti and in June 2017 they entered the studio for their fourth album entitled "Catharsis." The recordings were made by Mark Adrian (133 studios), the album was mixed by Max Morton at Morton studios and mastering was done by the famous Jens Bogren (Arch Enemy, Symphony X, Angra, Opeth, etc) at
Fascination Street studios, Sweden.
Highly recommended for fans of Nightwish, Within Temptation and Epica!
Read our review here.
Track Listing:
1. Catharsis (Intro) (2:05)
2. The Purge (5:17)
3. Cleanse Their Sins (4:55)
4. No Escape (4:33)
5. Whispers In The Dark (4:18)
6. Shrine Of Wisdom (5:03)
7. Veil Of Faith (4:49)
8. Salvation (4:09)
9. A Curse Unfolding (4:23)
10. Lustful Desires (4:42)
11. Weaver Of Destiny (5:16)
Line-up:
Dimitra Panariti – Vocals
Diman Koutsogiannopoulos – Guitars
Tolis Mikroulis – Keys
Aris Nikoleris – Bass & Male Vocals
Panos Paplomatas – Drums