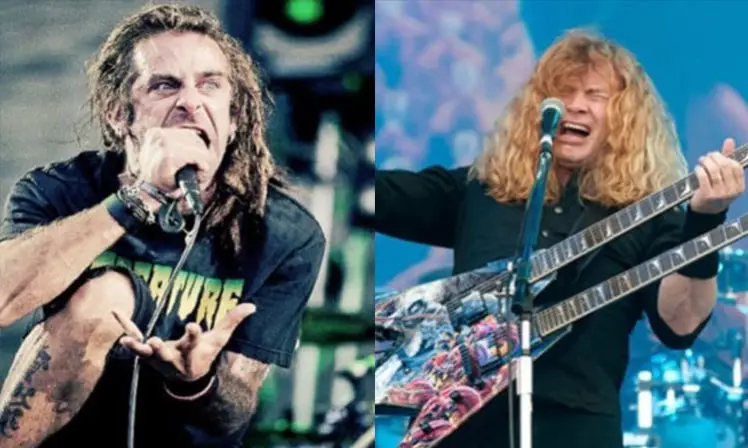 The last three shows of "The Metal Tour Of The Year", featuring MEGADETH and LAMB OF GOD, have been pushed to spring 2022.
MEGADETH comments: "The final three shows of 'The Metal Tour Of The Year' in Toronto, Laval and Quebec City will unfortunately be postponed to Spring 2022 due to restrictions in the Quebec province and international logistical issues.
"Please hold onto your tickets as they will be valid for the new dates as soon as they are announced. See you tonight in Mt. Pleasant and we look forward to wrapping up this leg of the tour on Sept 28 at the sold out show at The Armory in Minneapolis, MN!"
James LoMenzo is handling bass duties for MEGADETH on this tour, who recently replaced David Ellefson. LoMenzo was previously member of MEGADETH from 2006 to 2010 and appeared on two of the group's studio albums, 2007's United Abominations and 2009's Endgame.
Tickets and dates for "The Metal Tour of the Year" featuring MEGADETH and LAMB OF GOD with special guests TRIVIUM and IN FLAMES can be found here.
As previously reported, MEGADETH longtime bassist David Ellefson was fired from the group last month after sexually tinged messages and explicit video footage involving the 56-year-old musician leaked.
Dave Mustaine recently confirmed that David Ellefson's long-completed bass tracks on the upcoming MEGADETH album have been removed and re-recorded by another bassist prior to the record's release. It is yet unclear if LaMenzo is the bassist who re-recorded bass tracks or not.