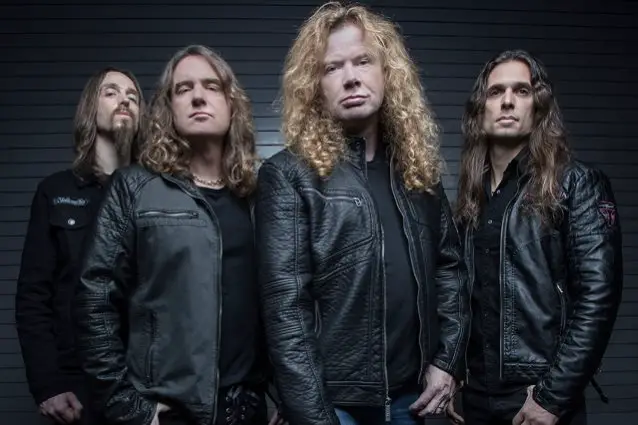 Dave Mustaine announced via Twitter that Megadeth started the recording procedures to their new album with producer Chris Rakestraw. Take a look:
Today, our drummer
@
VerbeurenDirk
and I start
@
Megadeth
Album 16 with Dystopia co-producer and
@
Grammy
winning partner Chris Rakestraw at my side again. No Rest For The Wicked! (relax…that's not the new title).