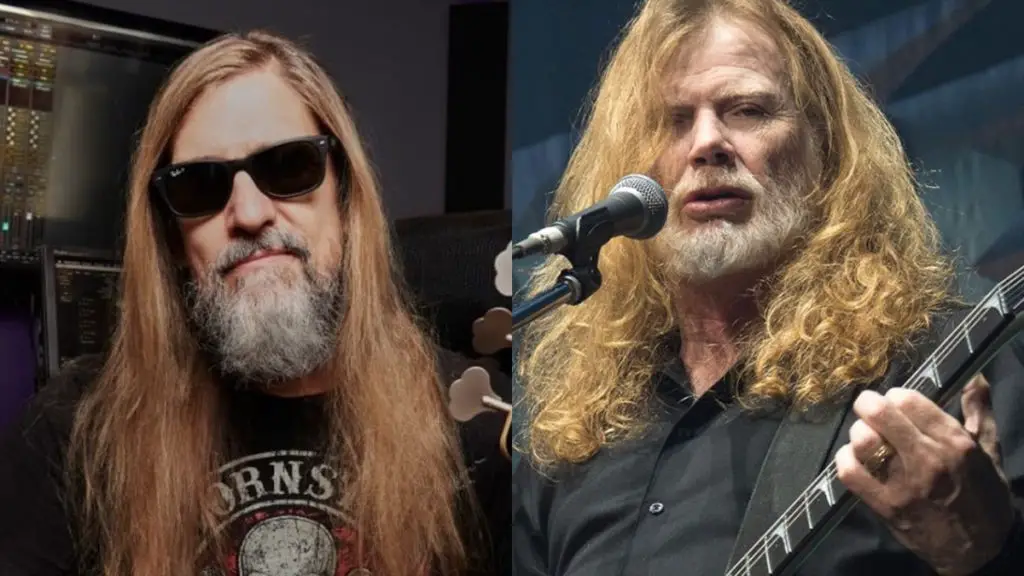 MEGADETH announce bass player James LoMenzo as a permanent member of the band. LoMenzo was MEGADETH's bass player in the mid-2000s and recently stepped back in as a touring member for The Metal Tour of the Year. LoMenzo has officially rejoined the MEGADETH family.
Mastermind Dave Mustaine adds: "I am thrilled to welcome back James to the MEGADETH family. James rejoined the fold as the touring bassist and it's been a blast having him back, we thought let's make it permanent."
James: "I'm so excited to rejoin MEGADETH and move forward full steam into the next phase of this iconic band's history! With Dave, Kiko and Dirk there's no stopping us! It just feels great to be home again."
LoMenzo joined MEGADETH in 2006 and appeared on two of the group's studio albums, 2007's United Abominations and 2009's Endgame. He was fired from the band in 2010 and replaced with returning original MEGADETH bassist David Ellefson.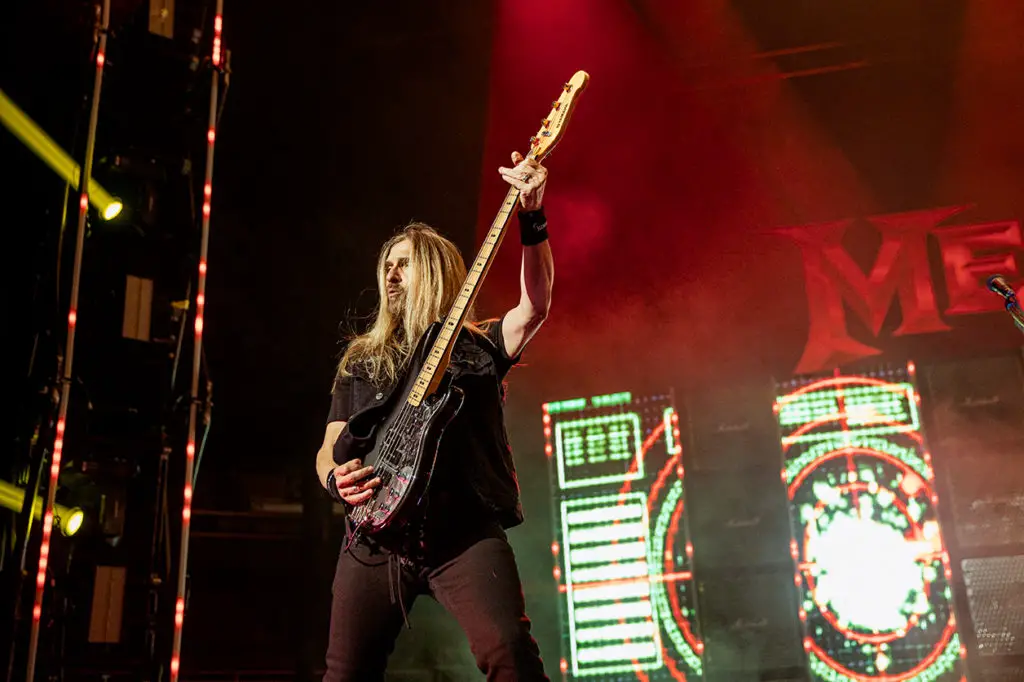 LoMenzo says he simply got a text from one of Dave Mustaine's managers asking if he'd be interested in joining MEGADETH for "The Metal Tour of the Year" last year. "I had just finished a show with John Fogerty, so it was a little awkward to even think about it," he reveals. "I asked Dave's manager to give me a day to sort out what to do and then I'd let him know. After going over it, it seemed like I would miss maybe seven or eight Fogerty dates, and well, I've had subs for Fogerty before, so I moved ahead on it." After a Zoom call with Mustaine, he realized this was an important thing that he needed to do—"for MEGADETH and for myself," he asserts. "Kenny Aronoff got our mutual friend Tony Franklin in for me, so John's in more than capable hands."
Asked to describe this new alignment of MEGADETH with the one he previously performed with, LoMenzo said. "I've been so fortunate in my career to have played with a lot of my favorite drummers. From current guys who I've met out on tour and in sessions, to my childhood heroes. To come into this version of MEGADETH with Dirk Verbeuren is just the icing on the Mega-cake! He's so capable and powerful. I'm finding him very easy to play with, and exciting as well. He's so consistent, all I have to do is drop my pick on his parts and it sounds like a big metal machine."
Tickets and dates for "The Metal Tour of the Year" featuring MEGADETH and LAMB OF GOD with special guests TRIVIUM and IN FLAMES can be found here.