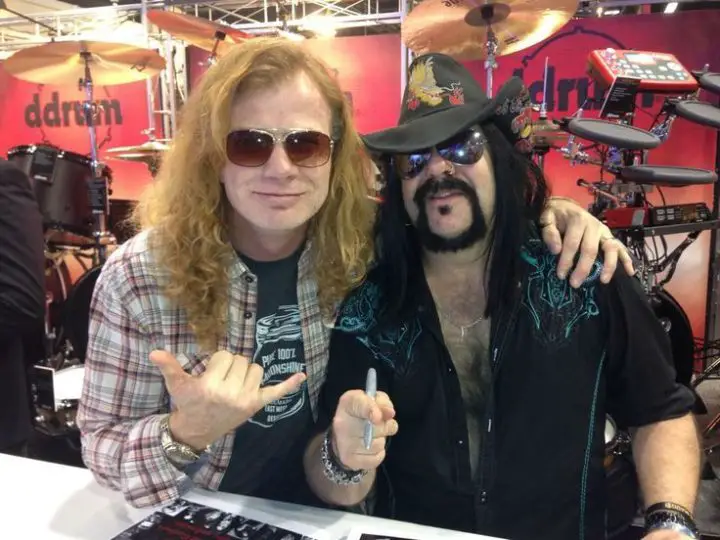 MEGADETH performed song "My Last Words" for the first time in 10 years at Hellfest as the tribute to late Vinnie Paul Abbott.
Frontman Dave Mustaine told the Hellfest crowd: "Listen, this next song we're gonna do for you – we played it last night [at Graspop Metal Meeting in Belgium] for the first time in almost 20 years; we haven't played this song for a very long time. We dedicated it to a friend of mine – all of ours – who passed away. This song is dedicated to you, Vinnie. This song is called 'My Last Words.'"
Vinnie Paul and his brother "Dimebag" Darrell Abbott co-founded PANTERA. When PANTERA broke up in 2003, they formed DAMAGEPLAN. On December 8, 2004, while performing with DAMAGEPLAN at the Alrosa Villa in Columbus, Ohio, Dimebag was shot and killed onstage by Nathan Gale. He was 38 years old.
Since his brother's murder, Vinnie Paul released several Dimebag-related items through his Big Vin Records label, including DVDs and the paperback book "He Came to Rock". Vinnie later said that the Dimebag-related releases weren't an attempt to cash in on his brother's tragic end but rather a way to keep Dimebag's legacy alive and well.