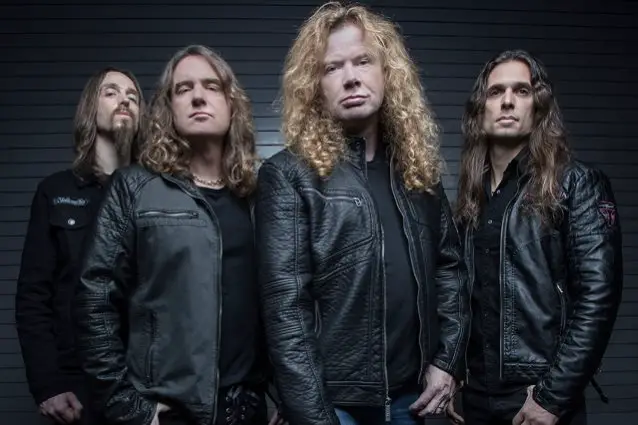 MEGADETH has invited Indonesian president Joko "Jokowi" Widodo to attend its upcoming concert at the JogjaROCKarta festival in Yogyakarta on October 27.
Band tweeted: "We are hoping Indonesian President Joko Widodo @jokowi and Governor Ganjar Pranowo@ganjarpranowo will accept our invitation to see us perform in Jogjakarta on Oct. 27. We can't wait to play @jogjaROCKarta and meet you both there."
Today, Governer Ganjar Pranowo replied to the tweet in Javanese: "Thank you so much, bro @Megadeth, by God's willing I will see the show."
In a recent interview with Guitar World, MEGADETH mainman Dave Mustaine have shared a few updates regarding the band's new material.
He said: "We have been [working on new material] for a few weeks now. All the band members are at home writing stuff and putting it in the same spot, keeping all the riffs centralized in one place. And anybody can access anybody's stuff. And then once we're done I'll start assembling everything."
When asked if we will see new MEGADETH music in 2019, he answered: "Absolutely. For sure. A whole new record, I would say the chances are probably 95%. And at least one new song, I'd say it's 100%. No question."