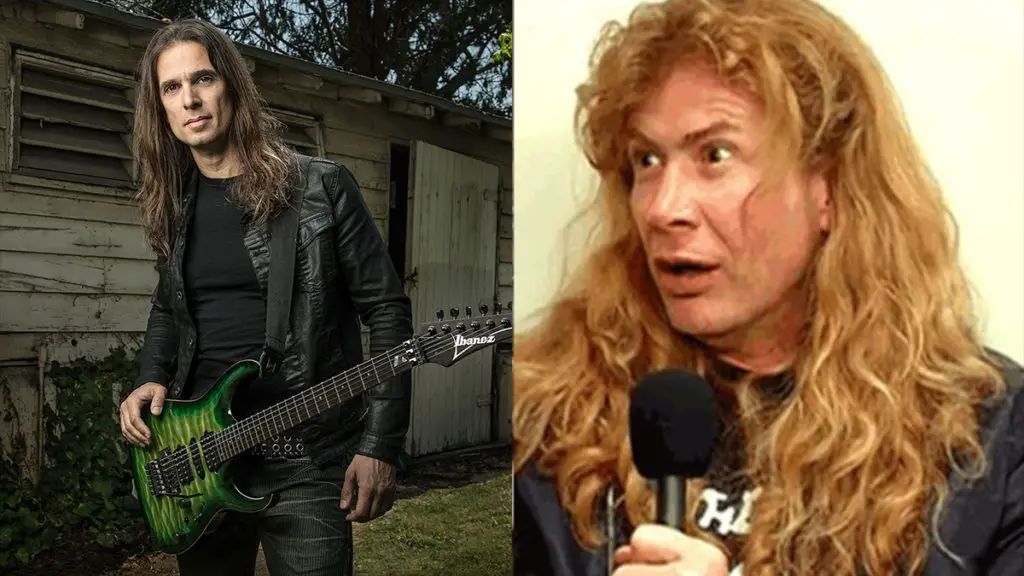 Facebook page of MEGADETH guitarist Kiko Loureiro has recently been hacking and it's now posting bunch of stupid prank videos regularly.
It's not all that bad actually since fans are having a good laugh at comment section of these videos (see one below) and some of them speculating that Dave Mustaine will fire Brazilian guitarist. Of course, this won't be the case (I hope so), but rather a joke following recent departure with longtime bassist David Ellefson who was fired from MEGADETH last month after sexually tinged messages and explicit video footage involving the 56-year-old musician leaked.
MEGADETH is in a bit of hurry to find a new bassist since their ""The Metal Tour Of The Year" with LAMB OF GOD is scheduled to kick off on Friday, August 20 in Austin, Texas and hit a further 26 cities before wrapping in Quebec City, Quebec, Canada on Saturday, October 2. Joining them will be special guests TRIVIUM and IN FLAMES, heralding the long-awaited return to the stage for these bands, who are every bit as excited about these historic and not-to-be-missed shows as fans are.
Tickets and dates for the tour are available at this location.