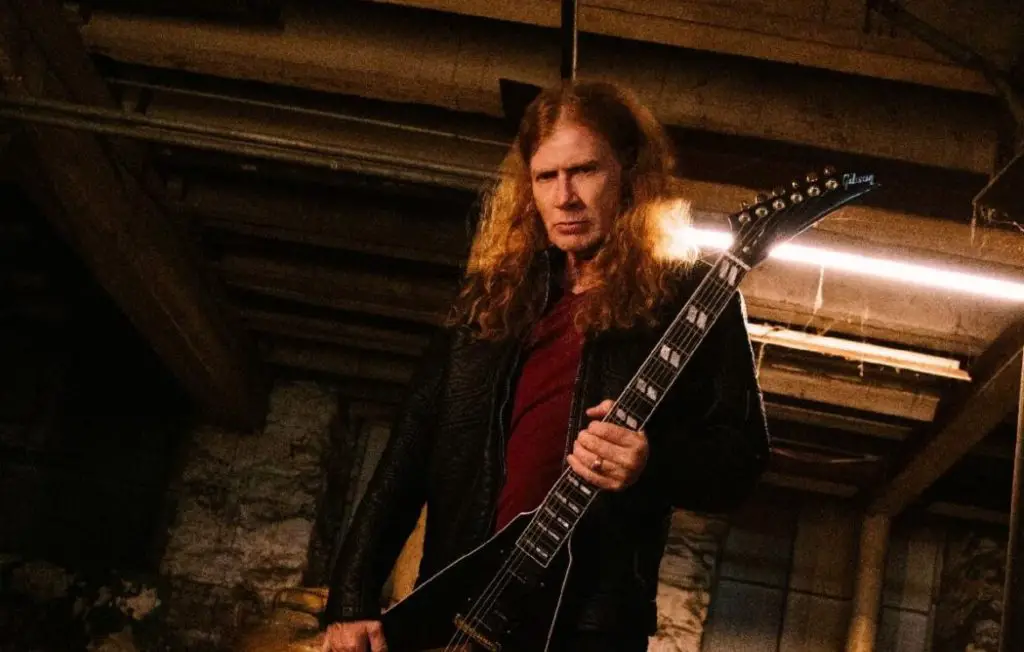 MEGADETH have launched their official cryptocurrency, $MEGA. By buying, holding and transacting with $MEGA, MEGADETH fans will gain access to exclusives and premium benefits.
Members of official MEGADETH's fan club, Cyber Army, that also hold $MEGA will unlock additional exclusives, access, and offers. Cyber Army members automatically get 1 free $MEGA.
Visit Megadeth.com for more information.
In a recent interview with American Songwriter magazine, MEGADETH mainman Dave Mustaine has revealed that the band's new album, The Sick, The Dying And The Dead, is planned to be released in spring of 2022.
He also said the The Sick, The Dying And The Dead title track is about the plague, but not solely centered around the current pandemic.
"The song itself was a historical journey of how the plague started and where it went, starting with rats on ships carrying the disease, coming ashore in Sicily," Dave said.
According to Mustaine, the music for The Sick, The Dying And The Dead was assembled from riffs and music he has had archived for years, some as far back as his teens. "A lot of the riffs have been saved over time," he revealed. "A brand new song can be made up of something I wrote when I was 15 or 55. If It's a good riff, I'll save it."