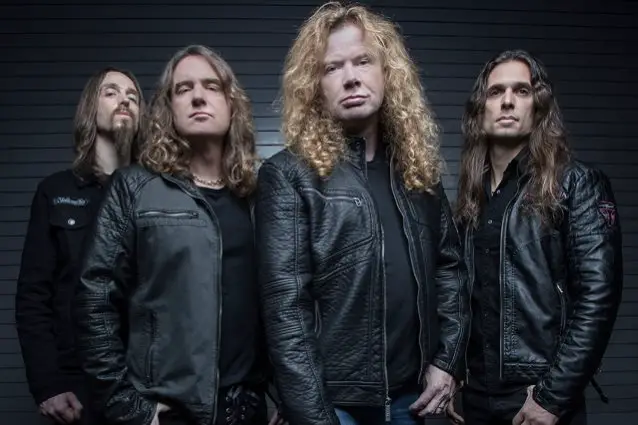 Dave Mustaine confirmed that MEGADETH will remix and re-release its debut album – 1985's "Killing Is My Business… And Business Is Good" – with a new artwork in the coming months.
Responding to a fan who said, "I saw you with the Scorpions. I've seen you 14 times and it was the first time I got to see you perform 'Mechanix'!", Dave tweeted:
"It was time to put up or shut up, and KIMB is getting rereleased in the next few months with new mix and artwork."
The idea of re-releasing "Killing" has been thrown around for quite some time. Back in late 2015, Dave revealed the boys were throwing around the idea of not simply remixing the album, but re-recording it in its entirety with a new lineup – which at the time featured Chris Adler on drums.
He said back then at a press conference in Russia:
"It's not a rumor [that we're planning to reissue KIMB]. It's the 30th anniversary of it, so they wanted to remix it, and I thought it would be better if we just completely re-recorded it with this new lineup, 'cause I think that would be really exciting, but we were in the process of making the new record."