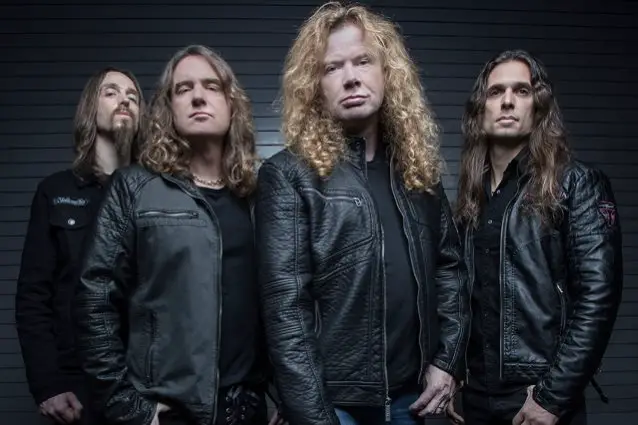 MEGADETH has started rehearsing for its upcoming European tour as the support act for FIVE FINGER DEATH PUNCH.
It will mark MEGADETH's first shows since frontman Dave Mustaine received treatment for throat cancer, with which he was diagnosed back in May, 2019.
MEGADETH shared several photos of the rehearsal sessions and included the following caption: "Day 1 of rehearsals. We're coming for you, Europe!"
In November, Mustaine spoke about his battle with throat cancer in an interview with Rolling Stone.
"I'm on the other side of the majority of the treatment, and I feel really strong," Dave said. "After the radiation, the guy said all of my test results looked amazing. 'You look like you're in a stage 1 and you're supposed to be in stage 3 right now.' And then the oncologist said the same thing: 'You look really strong.' So we kept moving through the process."
Mustaine also revealed that the band will release at least two songs prior to embarking on a European tour with FIVE FINGER DEATH PUNCH this month.
"All we need to do is get in the studio and capture them," he noted. "We've got scratch drum tracks. We just have to get Dirk [Verbeuren, drums] to play through the songs once or twice and then it's up to me and David [Ellefson, bass] and Kiko [Loureiro, lead guitar] to finish."