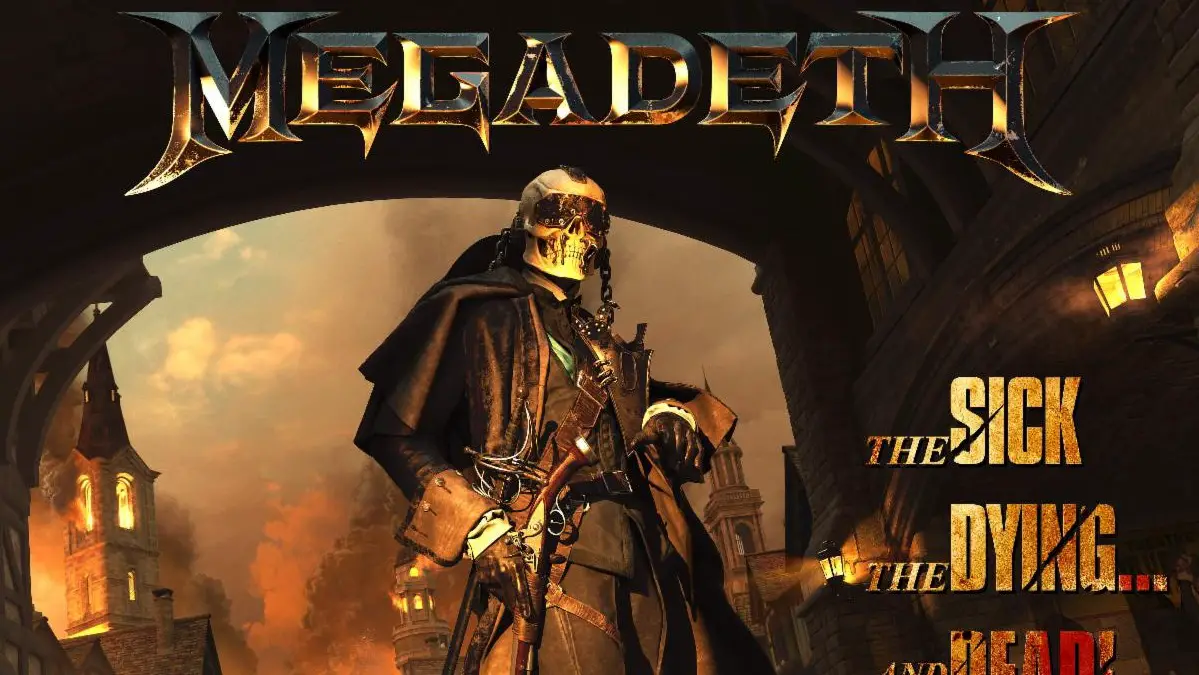 A lawsuit has been filed against MEGADETH concerning the cover art for their most recent album, The Sick, The Dying… And the Dead! The plaintiff in the case alleges that he has not been compensated or credited for his artwork.
Brent Elliott White, an illustrator and designer from New York, expressed that he has crafted artworks and characters for MEGADETH that are now an essential part of the group's brand, The Hollywood Reporter reports. In the beginning of 2020, he was contacted regarding this project and they neglected to sign a document. As indicated by the complaint, the ideation phase required various amendments and revisions and required him to dedicate hundreds of hours to the effort.
By April of 2021, the band had already decided on an idea for the cover of The Sick, The Dying…And the Dead! and requested White to generate the art for a release of an album. Over one year later, in June of 2022, White indicated that Bob Johnsen, the band's manager, sought further illustrations of the artwork to be used as decorations for an upcoming tour.
White sent a message to Johnsen mentioning that he did not possess a contract or receive any payment. He pointed out that the album's launch was chaotic but he had to emphasize that the deliverance of the album artwork was reliant on remuneration and a contract. He concluded by saying that these matters had to be taken care of promptly.
The complaint stated that Johnson's response was that "'No one intended to not have this papered by now' and he 'would bring it up the right way.'"
The subsequent day, first single dropped and White affirmed that the artwork was featured on Rolling Stone, but he was not credited. So, the artist contacted Universal Music Group, elucidated the circumstances, and declared that without an accord to transfer rights, he still possessed the copyright.
When the record dropped in September 2022, the cost had yet to be agreed upon. White shared the album was a success – "We'll Be Back" was nominated for a Grammy for best metal performance – and millions watched YouTube videos of the work, with vendors offering merchandise with his art for prices ranging between $100 and $600, without his permission as defendants had granted third parties the right to use it.
He is taking legal action against MEGADETH, UMG, and others for violating copyright laws, and is making multiple claims based on New York's Freelance Isn't Free Act. This Act demands that there is a written contract if the work is worth more than $800, sets the timeline for payment, and forbids acts such as reducing pay or retaliating.