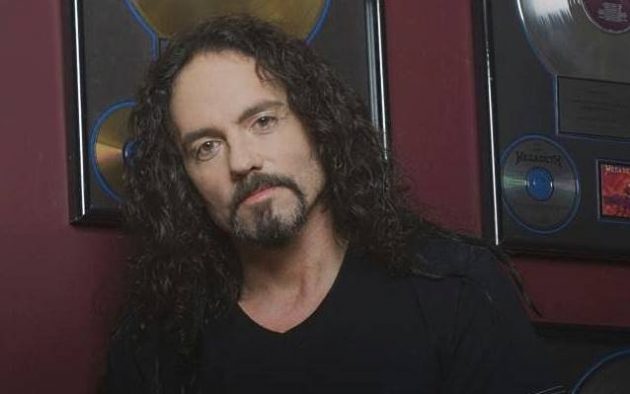 Today commemorates the one year Anniversary of the regrettable passing of a great man and legendary drummer Nick Menza who is remembered today (see Remembrance video below) by David Ellefson (MEGADETH), Alex Skolnick (TESTAMENT), Jason Bittner (OVERKILL / SHADOWS FALL), Rob Cavestany (DEATH ANGEL), Chris "OJ" Ojeda (BYZANTINE), Anthony Tiny Biuso (TSOL/Doyle), Tomislav Ivkovic / Davor Garasic (SUFOSIA), Chad Brandolini (VATER Percussion Inc.), Cory Danziger (Scenefour Inc.), (Dante / Nicholas Menza).
On May 21, 2016, Menza was performing with his band, OHM, at the Baked Potato jazz club in Studio City, CA. Only three songs into the set, Menza collapsed onstage. He was rushed to a hospital where he was pronounced dead on arrival. An autopsy later showed the cause of death to be congestive heart failure. Menza was 51.
Nicholas "Nick" Menza (July 23, 1964 – May 21, 2016) was an American musician best known as the former drummer for American thrash metal band MEGADETH from 1989-1998 and again in 2004 as well as one final return in 2014. He recorded drums on four of MEGADETH's albums: Rust in Peace (1990), Countdown to Extinction (1992), Youthanasia (1994) and Cryptic Writings (1997).