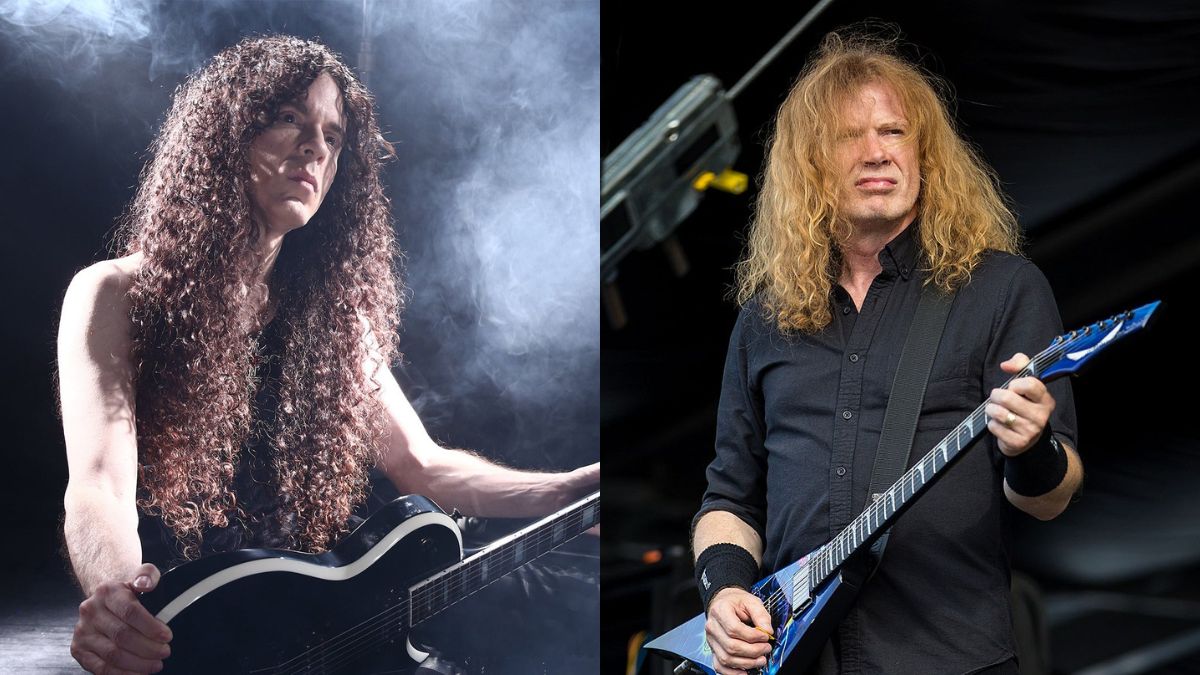 News spread last month that Marty Friedman would be joining MEGADETH on stage for the first time in over two decades on February 27th at the Nippon Budokan in Tokyo. For no apparent reason, MEGADETH has labeled the event as "They Only Come Out At Night" and will be broadcasting it live for all to see.
Former MEGADETH guitarist Marty Friedman has revealed that he will be joining Dave Mustaine-led band at their gig at the Nippon Budokan in Tokyo on the 27th of February.
During an appearance on the Japanese radio show "Next Guitar Hero Is…" on InterFM897, Friedman, the 60-year-old musician who has been residing and crafting music in Japan since 2003, said: "I can't give details. But we'll play together … I believe it will be a magical night." Marty's comments were also reportedly picked up by Japan's long-running Burrn! magazine in an article that has since apparently been removed from the site.
If Marty Friedman's collaboration with MEGADETH comes to fruition, it will be his first performance with the band since he left in 2000. Dave Mustaine and Marty seem to have been in a good place lately, as Mustaine revealed in a Cameo video that he talked to Marty just last New Year's Eve.
When Friedman was presented with the idea of MEGADETH's Rust In Peace lineup reunion three years ago, money became a persuading factor for him to take part. He and drummer Nick Menza met with Mustaine and ex-bassist David Ellefson at the 2015 NAMM show in Anaheim to talk about rejoining forces once again.
In Mustaine's latest book, Rust In Peace: The Inside Story Of The Megadeth Masterpiece, Friedman candidly reveals why he declined the offer of a MEGADETH reunion for their iconic album, Rust In Peace.
"My main thing was I'd be happy to do it, but I'm not going to take less money than I'm already making to do it," Marty said in part.
"I'd been in Japan for more than ten years cultivating a career with solid rewards. I was making money not only for myself but also for my management and staff. My manager has been with me fifteen years.
"Everything was sound and solid professionally, and when the offer came up to all of a sudden join MEGADETH again, as long as I would not be making less money, I was ready to go," he said.
""But I was certainly not going to take a loss to join a band that, frankly, at that point, didn't seem like they had too much to offer musically. A couple of members of the band had recently quit, and musically I hadn't heard anything that they've done in a long time.
"I didn't know about how relevant they continued to be in the music business. It wasn't like MEGADETH was on the tip of people's tongues, at least not in Japan. I had reached the point where people stopped immediately connecting me to MEGADETH and were talking about the things that I had done in Japan."