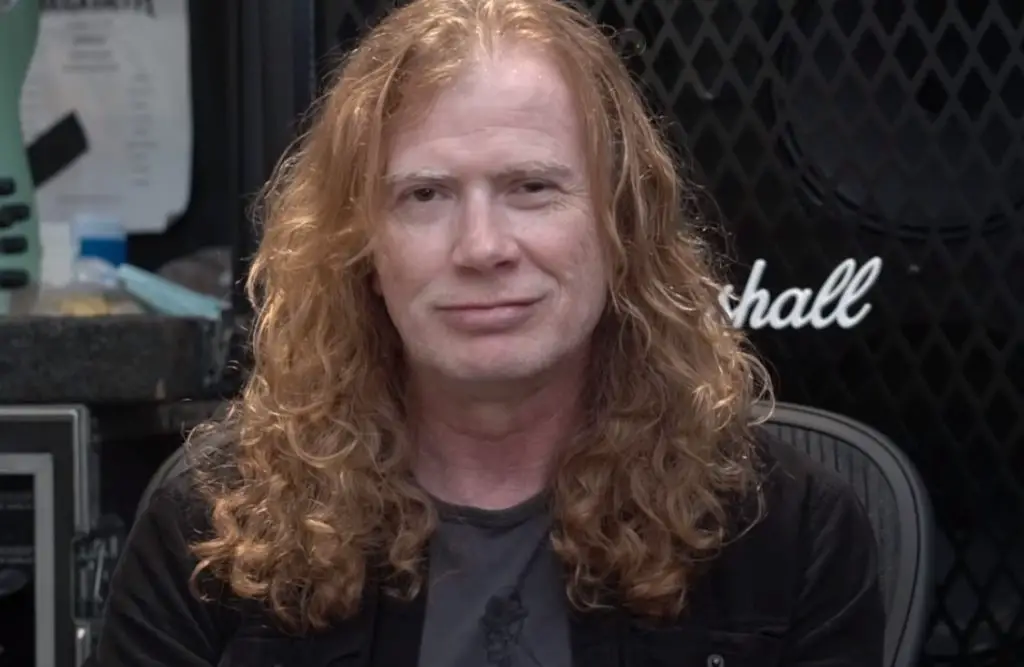 MEGADETH frontman Dave Mustaine said in a new interview with Rolling Stone that the band will release at least two songs prior to embarking on a European tour with FIVE FINGER DEATH PUNCH in January.
"All we need to do is get in the studio and capture them," Mustaine noted.. "We've got scratch drum tracks. We just have to get Dirk [Verbeuren, drums] to play through the songs once or twice and then it's up to me and David [Ellefson, bass] and Kiko [Loureiro, lead guitar] to finish."
In February, Mustaine talked about the new album with Kerrang.
"We're trying to keep with that real heavy thing." Dave said. Dystopia was more of us doing what makes us feel good; there's a lot of super-heavy, fast drumming at the end of some songs.
"My son was in here two days ago, and when we were doing Dystopia, he was listening to the songs and making comments, and the ones he commented on were the ones that got the best response.
"When he came over this time, we were working on a song that has the tentative title 'The Dogs Of Chernobyl', and the intro riff has kind of a Hungarian guitar part, kind of like something MERCYFUL FATE did on 'Into The Coven'. The song comes in super powerful and strong, and my son goes, 'Oh god, that's heavy as hell!' and I just started laughing."
MEGADETH's latest album, Dystopia opened with 48,000 copies, marking band's highest-charting album since 1992's Countdown To Extinction debuted and peaked at No. 2 on the chart dated August 1 of that year. Dystopia also logs the group's best sales week since 2007, when United Abominations landed at No. 8 with first-week sales of 54,000.