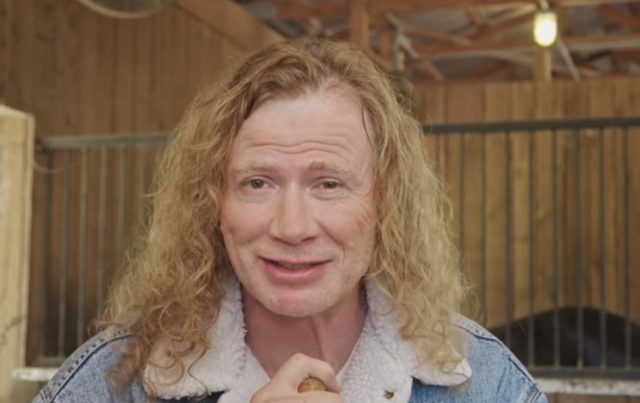 MEGADETH main Dave Mustaine has shared a tweet and claimed that he is founding member of METALLICA.
First, a fan sent a tweet like this:
"Dave didn't start METALLICA. James and Lars did. Great musician though."
Then, Dave Mustaine responded to tweet: "why do they call me a founding member then? I guess "founding member" means something in your alternate universe."
So, who were the founding members of Metallica? Metallica's official website describes this subject as follows:
"METALLICA, one of the biggest selling acts in American history, were born on October 28, 1981 when drummer Lars Ulrich and guitar player/singer James Hetfield got together via Ulrich's LA Recycler newspaper ad.
Soon, the two had recruited Hetfield's friend and housemate Ron McGovney to play bass, Dave Mustaine to play lead guitar, and taken the name METALLICA after a suggestion from Bay Area metal scene friend Ron Quintana. Their ascent was to be relatively quick, driven by sheer work-rate, effort and a rare musical chemistry."
Check the original tweet of Dave Mustaine from below.
why do they call me a founding member then? I guess "founding member" means something in your alternate universe. https://t.co/gIZZwH6aBB

— Dave Mustaine (@DaveMustaine) December 11, 2017