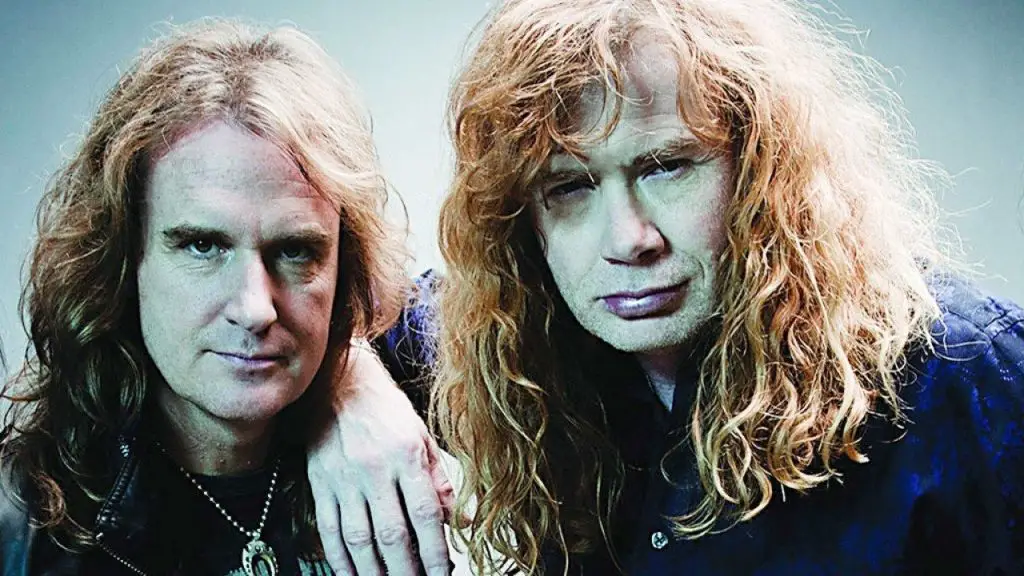 In a new interview with Rolling Stone magazine, MEGADETH mainman Dave Mustaine talked about firing longtime bassist David Ellefson.
As previously reported, Ellefson was fired from the group after sexually tinged messages and explicit video footage involving the 57-year-old musician leaked.
Dave now said: "With everything that had taken place over the past, 10, 20 years with my relationship with our past bass player, it just became time to… it's so uncomfortable for me to talk about. It was hard on me letting him go. And I'm happier now than I've ever been."
Mustaine ended up hiring TESTAMENT's Steve DiGiorgio to re-record Ellefson's bass parts on MEGADETH's upcoming album, The Sick, The Dying… And The Dead!, because he is "one of those just really amazingly talented players," Mustaine told Rolling Stone.
Last year, Ellefson spoke to "Trunk Nation" about the circumstances that led to his dismissal from MEGADETH, saying: "I ran toward the bullets and dealt with it right away. The night [the messages and video were leaked online], a couple of people said, 'Hey, don't say anything.' In particular, the MEGADETH camp didn't want me to say anything. But my legal [advisers] said, 'Hey, I think you should say something. I think some people have done some really sh*tty things here and made some false allegations about you, and you have every right to defend yourself.' And I did. Ultimately, that led to my dismissal from MEGADETH. But I have every right, as anyone does, to defend yourself, especially when somebody is making false allegations about you like that. So I dealt with it that night, and quite honestly, that was it — it was over, and it was really kind of done. But then, as the MEGADETH camp in particular jumped in and had addressed it — and not that they shouldn't, but they did. That pretty quickly led to them making the decision to part ways with me and to move away from it.
"We had originally talked about doing a joint statement of sorts, and, of course, that was not what happened," David continued. "So I was disappointed in probably the way it went down. Ironically, things are fine between [me and MEGADETH]. We parted ways, and they took their road. And there's not ill will between us, believe it or not. And I think any fights and those things, that was 20 years go — lawsuits and all that crap.
"Look, they moved forward [with 'The Metal Tour Of The Year']," he added. "I wished them well in my [original] statement to them, and I mean it. It's a group I helped form almost 40 years coming up here for the band. And the songs that are on the radio that I see come up are songs that I had a participation in, and we built a big legacy. I still consider them family, and my DNA is all over that. I don't think you build something of that size together and then suddenly you're just out and that's it."
MEGADETH will cap a summer of successful global touring with the release of its highly anticipated sixteenth studio album, The Sick, The Dying… And The Dead!, on September 2 via UMe.