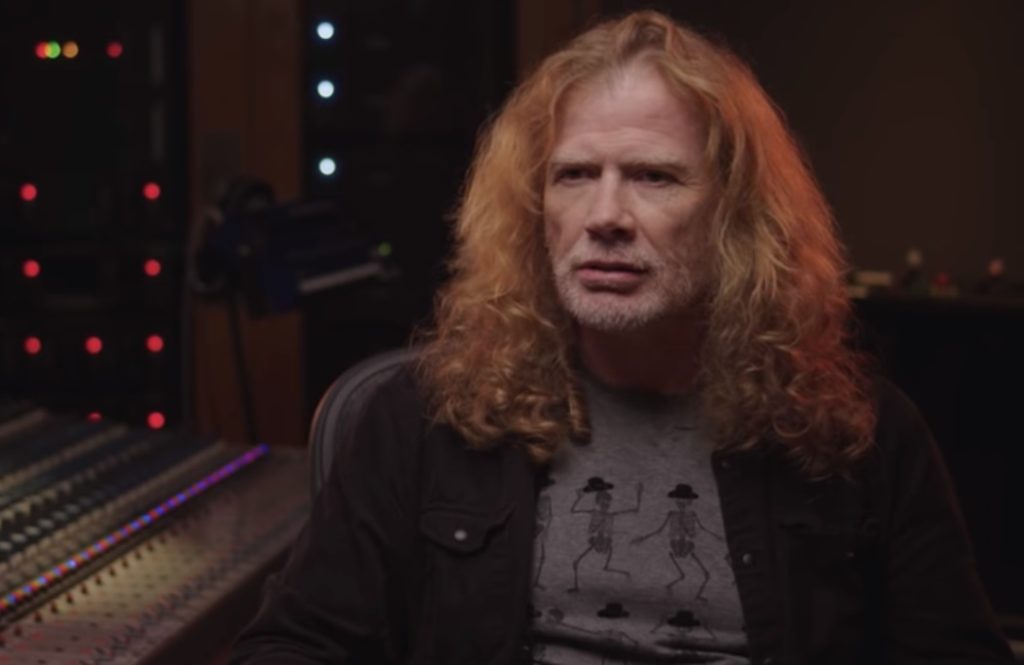 In a brand new video on MEGADETH YouTube channel, band leader Dave Mustaine looks back on making of their fourth studio album, "Rust in Peace", which was released in 1990. You can watch the video below.
They also presented  limited edition of "Rust in Peace" on translucent blue 180-gram vinyl , available only at The Sound of Vinyl here.
Originally released on September 24, 1990, "Rust in Peace" is one of the most beloved and critically-acclaimed heavy metal records of all time. It brought MEGADETH to the attention of a mainstream metal audience and was nominated for Best Metal Performance at the 1991 Grammy awards. It was also the first MEGADETH album to feature guitarist Marty Friedman and drummer Nick Menza, a lineup that would remain in place for nearly a decade.