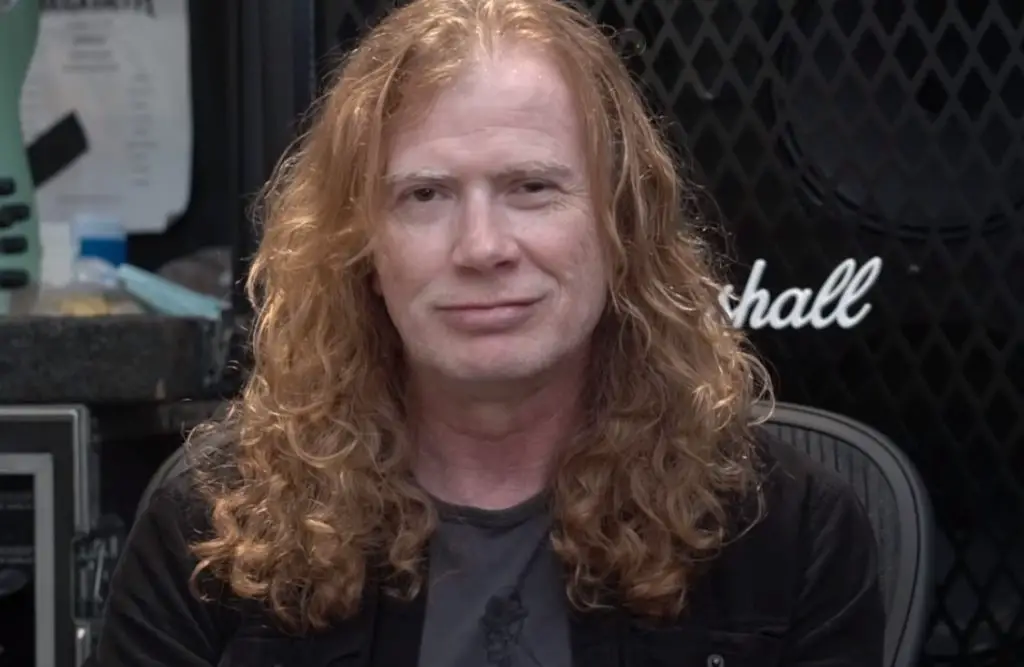 In a new photo shared by his wife Pam, MEGADETH mainman Dave Mustaine appears to be making a remarkable recovery.
Below you can see a photo she shared of what was apparently a family get-together at a restaurant near their home in Franklin, Tennessee.
Photo was posted with following caption: "Let the holidays begin! #family"
In a rececnt interview with Pomelo Rocker, MEGADETH bassist David Ellefson said that there is no tentative release date yet for the band's upcoming studio album, but also revealed that band's frontman Dave Mustaine has completed his throat cancer treatments.
"With Dave's throat cancer treatments that he has now completed, and he's just going through the recovery now, we're hopeful and optimistic about a full recovery for him with that," Ellefson said. "Once he's through that process, we're gonna just let that take as much time as it needs, and then we'll resume with the album. I'd like to hope maybe 2020 we'll be able to get a new album out."
He continued: "Sometime life throws you cards you didn't expect. MEGADETH, we've always been a resilient band and we've always just worked around obstacles. Dave's a fighter, as we know. Just talking to him, he sounds very optimistic about the future for MEGADETH."
MEGADETH has announced European arena tour with FIVE FINGER DEATH PUNCH and BAD WOLVES which will take place in January and February of 2020.
Dates can be seen here.
MEGADETH's latest album, Dystopia opened with 48,000 copies, marking MEGADETH's highest-charting album since 1992's Countdown To Extinction debuted and peaked at No. 2 on the chart dated August 1 of that year. Dystopia also logs the group's best sales week since 2007, when United Abominations landed at No. 8 with first-week sales of 54,000.