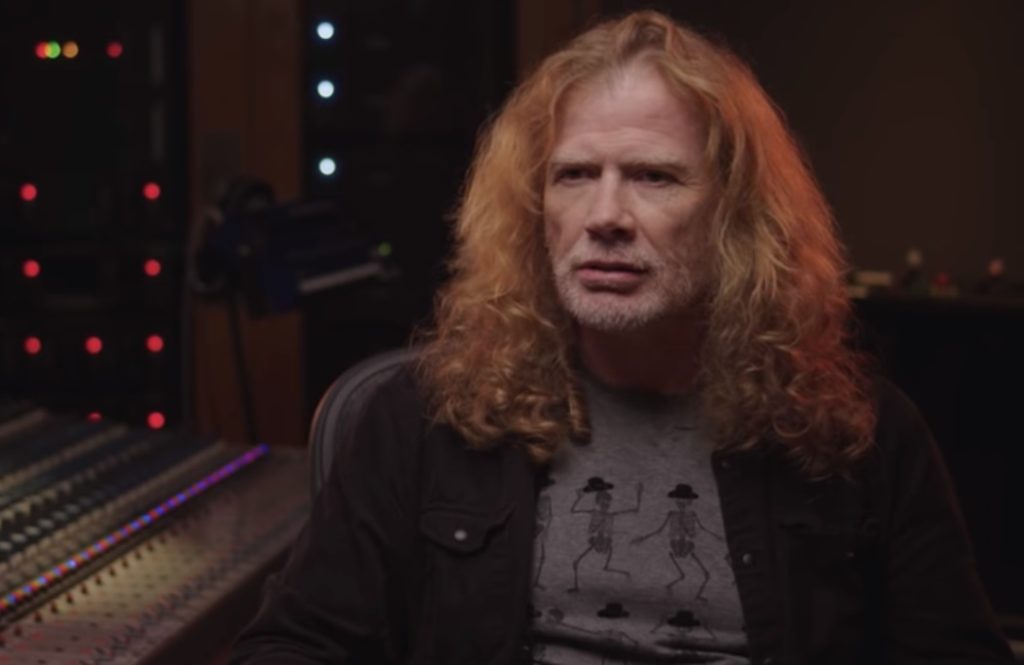 MEGADETH mainman Dave Mustaine spoke about his battle with throat cancer in a new interview with Metal Hammer.
"They hit the cancer really hard, nine doses of chemo and 51 radiation treatments, which just beats the hell out of you," Dave said. "My mouth is still messed up but overall, I feel really good."
He also described the moment he was told the news: "I was here in Nashville at my doctor's office. He had to reach down the back of my throat, which was really unpleasant, but it was important for him to feel and make sure.
"He said my progress was amazing, that both sides felt the same. I've got a metal plate in my neck that I figured might cause problems, but the doc told me, 'Dave, you are in perfect health, 100%. You're free to go.'"
"It sounds bizarre, but I kind of knew. I took good care of myself. I'd done everything my doctors told me to do. I had tons of support from family and friends. And I had lots of prayer.
Mustaine added: "I don't want to sound arrogant, but I expected it. I had faith that I was going to be healed."
During MEGADETH's January 31 concert at The SSE Arena in London, England, band's mainman Dave revealed that he is "100% free of cancer."
Two of the biggest bands in heavy metal⁠ – MEGADETH and LAMB OF GOD – will be joining forces on a co-headline tour across North America this year. And to add to the firepower of this already formidable tour, TRIVIUM and IN FLAMES are joining, making this the must-see heavy music package of the year.
Tickets are now available for general public and can be acquired at this location.